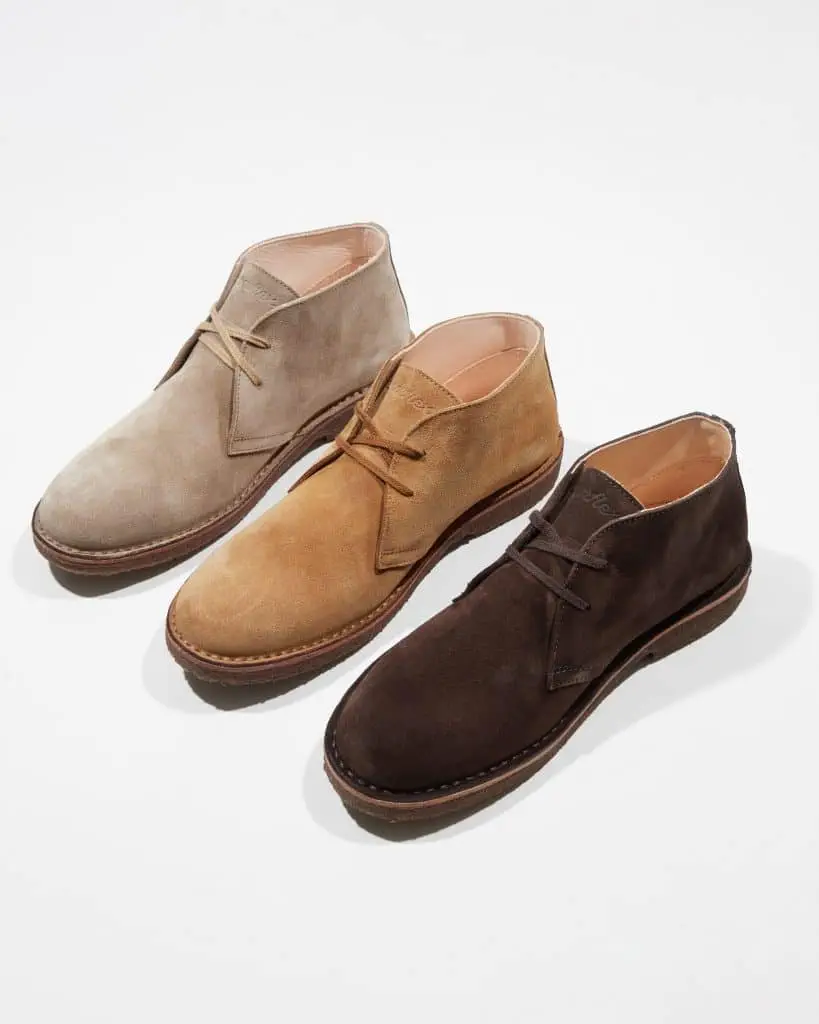 It would take a seriously special silhouette to get us out of our foam-filled trainers and into smarter shoes these days; you know how it is, creature comforts, and all that. Thankfully though, Italian brand Astorflex has bared the burden of such a task and delivered the goods.
If you're not familiar with the Greenflex boot from Astorflex, let us quickly bring you up to speed. As far as desert boots go, this one is the crème de la crème, it forms part of the company's core collection and is draped in luxe Tuscan suede.
Available in a trio of appetising tones spanning whiskey, stone, and dark chestnut, this mid-profile must-have has heaps to offer like a supple leather lining, and a natural rubber crepe sole unit, plus a classic lacing system. Why not pick up a pair for yourself at Aphrodite now.