Without further ado I would like to introduce our latest fave five contributor, the esteemed Mr David Hellqvist. If you're not aware of David's writing skills then you're probably not remotely interested in menswear, which begs the question why are you reading this? Don't answer that. Previous online editor of Dazed Digital and current online editor of Port Magazine Mr H is also a freelance contributor  to the Guardian, Independent, Metro, T Magazine Hypebeast Magazine, Inventory, Green Soccer Journal, editor of Varon Magazine. As if that wasn't enough he's co-founder of the book projects Hellqvist and O'Donovan. I don't know about you be he's making me feel like a bit of an underachiever, maybe we can achieve some of his success by carefully studying what he really digs….
I often pick this shirt when asked about favourite pieces…. mainly because I do love it but it also sums of the sort of garment I keep on buying; a classic piece with some sort of high-tech, different, odd or weird detail. In this case, on this Martine Rose shirt, it's a chest pocket with taped red seams. It's a bit of a banker wanker shirt really, could have been bought at Thomas Pink if it wasn't for that detail. It takes the traditional shirt out of its comfort zone, pushes the limits of what a shirt is meant to look like and do. My wardrobe is a bit like that: I love classic, well made staple pieces that bring something new to the party. The white and blue stripes are borderline boring – but the red detail injects sartorial pleasure. Loves it.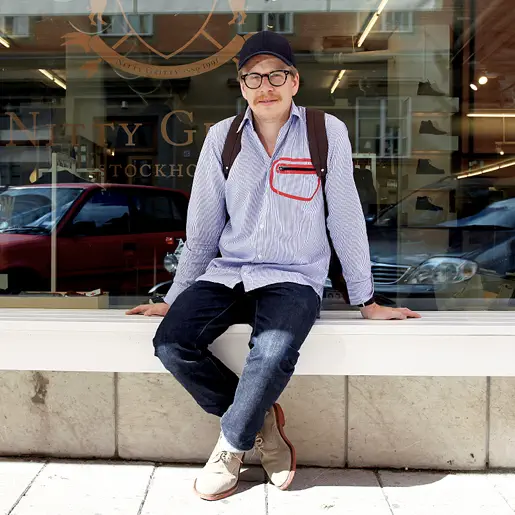 At the moment, anything by Pet Shop Boys. I like the less clubby stuff, sweet melodies from Chris and dry lyrics from Neil. 
Everyone's one about the old stuff (there's even a song on the latest album, 'Elysium', that deals with this) but I quite like  the latest couple of albums. Mentioned 'Elysium' has a couple of great tunes ('Leaving' and 'With a Face Like That') and  it's PSB at their best; pure pop and, actually, quite funny lyrics… very sort of self-analyisng and with lots of distance to themselves, their music and fame.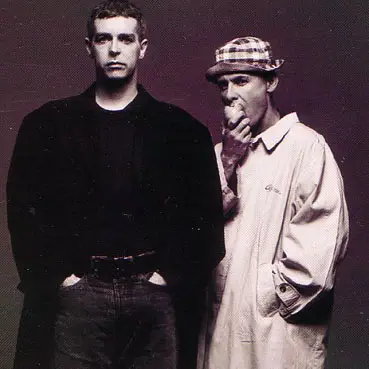 I recently read Robert Harris' 'Fatherland'. It's well scary. It's a terrifying book because it's got a good murder plot with bad guys chasing a good guy, but it's even more scary because it's set in Berlin 1964 – and Adolf Hitler is about to turn 60. Basically, in this book, Germany won the war and the world is divided into Nazi and non-Nazi territory. The Third Reich is alive and well, stretching over big parts of Europe. It's an interesting/disgusting read as what would've happened if Hitler won the war is difficult to imagine, there's no precedent to such tyranny. What would Nazi-occupied territory look like and how would the rest of  the word, if it still existed, deal with Hitler. Scary shit, but fascinating.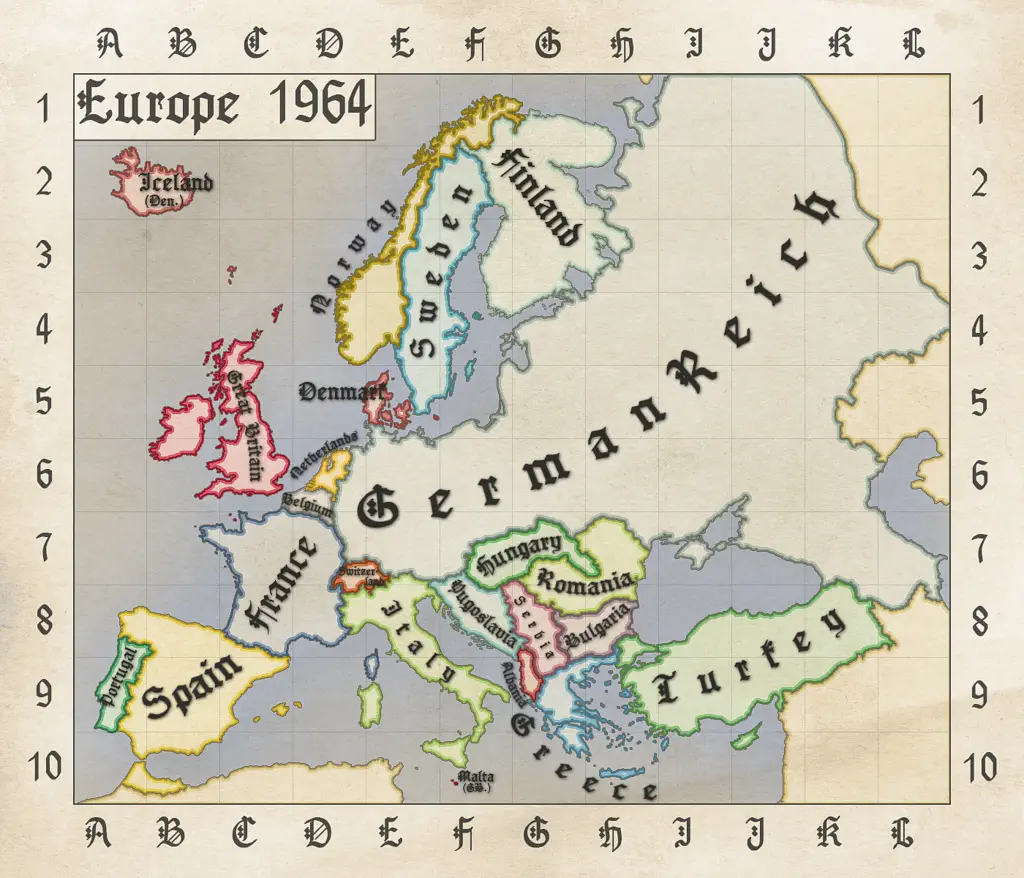 Lucien Freud painting Harry Diamond. These are just so good. I mean, they're good because Freud was an amazing artist,  capable of capturing real people doing real stuff. But there's another dimension to these paintings; Harry Diamond's wardrobe. If I was a designer, I'd base a whole collection around this Diamond geezer… the pieces are great, nice and subtle colour combinations, and you can almost feel the fabrics in Freud's paintings.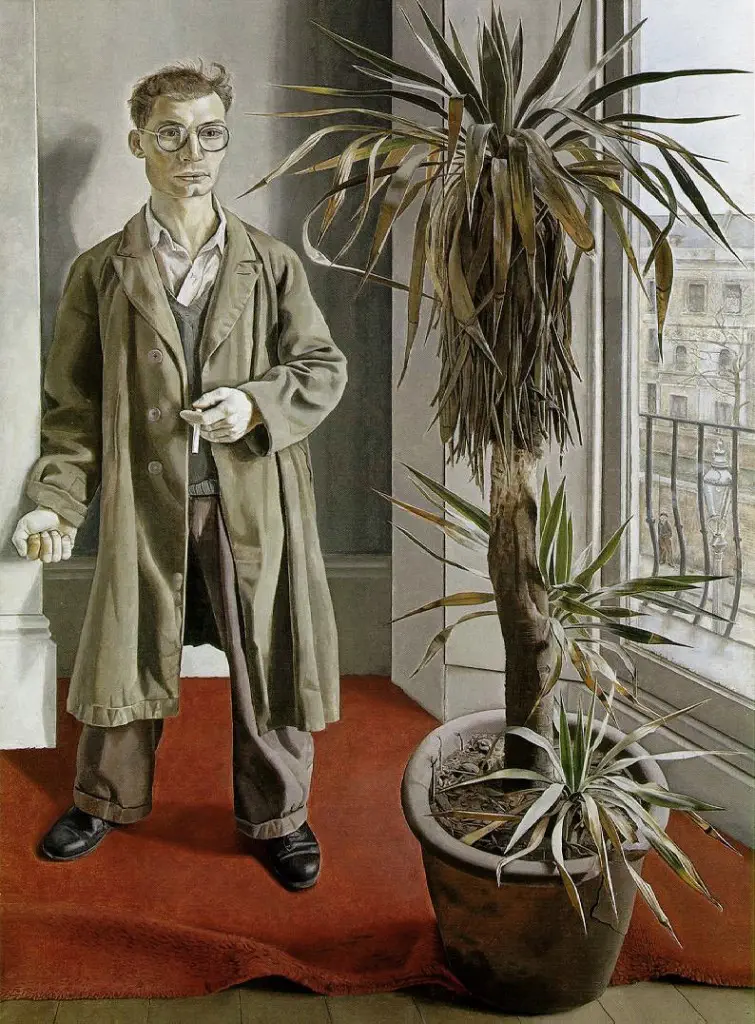 One from the archive… years ago – probably coming up to ten years – I bought an APC black leather biker jacket in the sale from Selfridges. I think it was something ridiclous as £100, down from £300. That's a) cheap for a leather jacket and b) cheap for an APC jacket. I suppose, generally speaking, APC was cheaper then… today, it's a bit of a 'brand' now. Anyway, I don't actually wear it today (my days of wearing just black is over) but it still hangs proudly in my wardrobe. In many ways it defines the concept of 'wardrobe staples' – providing it's not too hot or cold , I could and would wear that jacket any day of the week, wherever I might be going. It's the perfect fit, length, stiffness, wear and tear, colour, attitude and comfort. It's got it all… a true classic. I even wrote an essay in the latest issue of Varon Magazine, entitled 'You Are What You Wear', based on that jacket and what it represents for me HERE.