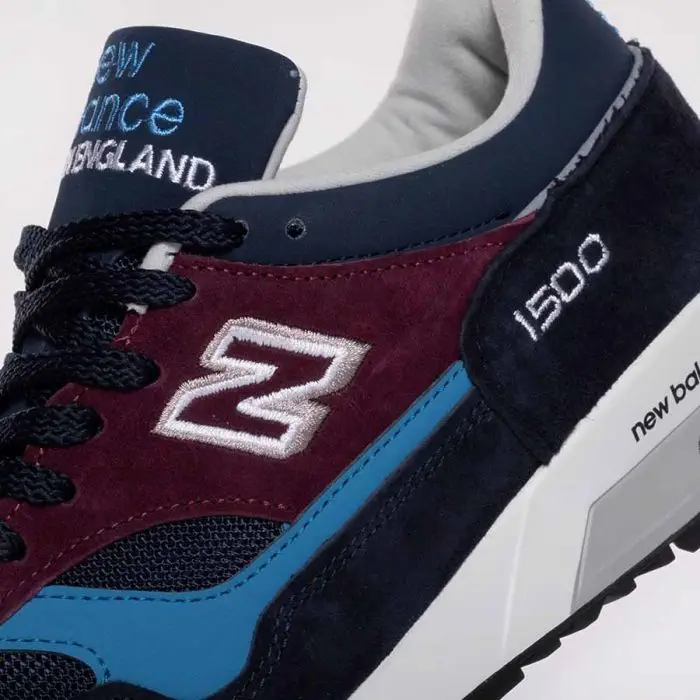 Scarlet and Indigo, whatever. This Made in England 1500 has more than a hint of West Ham/ Aston Villa about it as far as I'm concerned, which would make it claret and blue. And I've not even mentioned Burnley, a place geographically fairly close to where this shoe was almost certainly made.
If you know nothing of football, please accept my apologies for taking this down that particular track. To be fair, to do so does them an injustice, because this modern take on the 1989 silhouette has plenty more going for it than mere shades on a colour wheel.
Breathable mesh panels, ENCAP midsole with shock absorbing tech, plus that soft pigskin leather upper to add a stroke of luxury, these are a serious shoe that you'll almost certainly keep for 'best'.
Take a look at New Balance's latest offering at Wellgosh now.