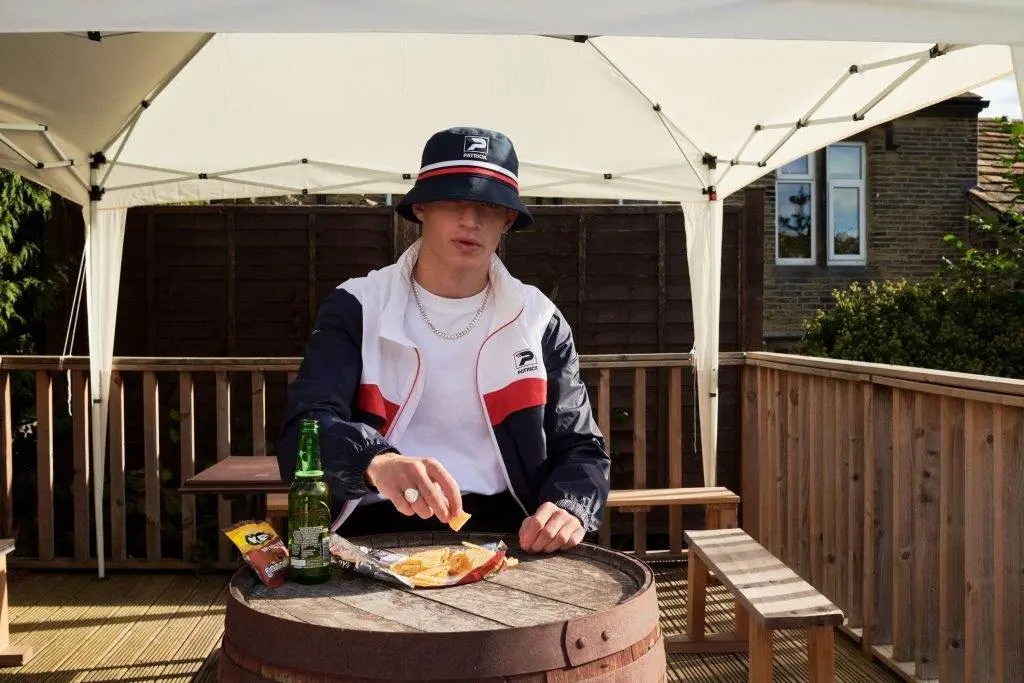 As we hurtle towards another international football tournament, brands far and wide are falling over themselves to plant a flag firmly in the middle of the centre circle of that familiar football pitch. Not that it matters too much, but to the purists, most have minimal provenance in the beautiful game.
There are other brands whose story is inextricably linked to football. Some sportswear brands have a storied history on the field itself, while others were made for different sports but adopted by the denizens of the concrete jungles of English football stadia during the 1980s. Only a select few however can recount history in both a literal and cultural sense.
French brand Patrick was founded in 1892, the same year as Liverpool, Newcastle United and a full 63 years before the birth of French footballing legend Michel Platini. This early formation allows the brand to lay claim to the title of the oldest sportswear brand in Europe.

Almost a century after forming in the town of Pouzauges, France, Patrick became a big player in the burgeoning years of football boot endorsement, with Platini and his Danish counterpart Michael Laudrup donning the iconic footwear. Kevin Keegan too was a regular wearer of Patrick.

At a time when supporters were becoming more style-conscious, sportswear brands became de rigeur on the terraces, and while tennis stars like Bjorn Borg and John McEnroe saw themselves cast as unlikely style icons, Patrick's classic cagoule also became a ubiquitous sight at grounds far and wide.
Terrace fashion in the 1980s and 1990s always had a progressive ethos at its heart. Sartorial supremacy was something keenly contested in this era, and that fuelled the evolution of looks and styles. By the turn of the millenium, the internet brought a new way for fans to interact, and once it became established in most households, the dust began to settle on a culture that was eventually labelled the casual scene. Changing trends began to slow and a more settled look took root.

As part of this process, many who were there for the glory years would talk of the organic and authentic ethos of fashion in the early years, and items like the Patrick Cagoule became even more revered as more time passed. Its simple and utilitarian design and its three-colour combos meant it found a home in many a young male wardrobe back in its heyday. Like all classic designs with a certain cultural resonance, the Patrick Cagoule became conspicuous by its absence in British football grounds in the modern era. Once regularly spotted, it became a rare sight as other brands filled a gap once occupied by Patrick.
With the aforementioned World Cup on the agenda however, Patrick have chosen this year, 130 years after they began, to reintroduce what was and remains a terrace classic back to an appreciative new generation.
Using the iconic lightweight jacket as the centrepiece of a range, Patrick brings freshness to its offering via bucket hats, t-shirts and a unisex focus that is very much in keeping with 2022. It may have been a predominantly masculine look but as the photos show, it works just as well if not better on the female form.
As we all imminently turn our attention to football in far away Qatar, its culture at home comes into focus too, making the Patrick Cagoule's return perfect timing.

See more at their website here