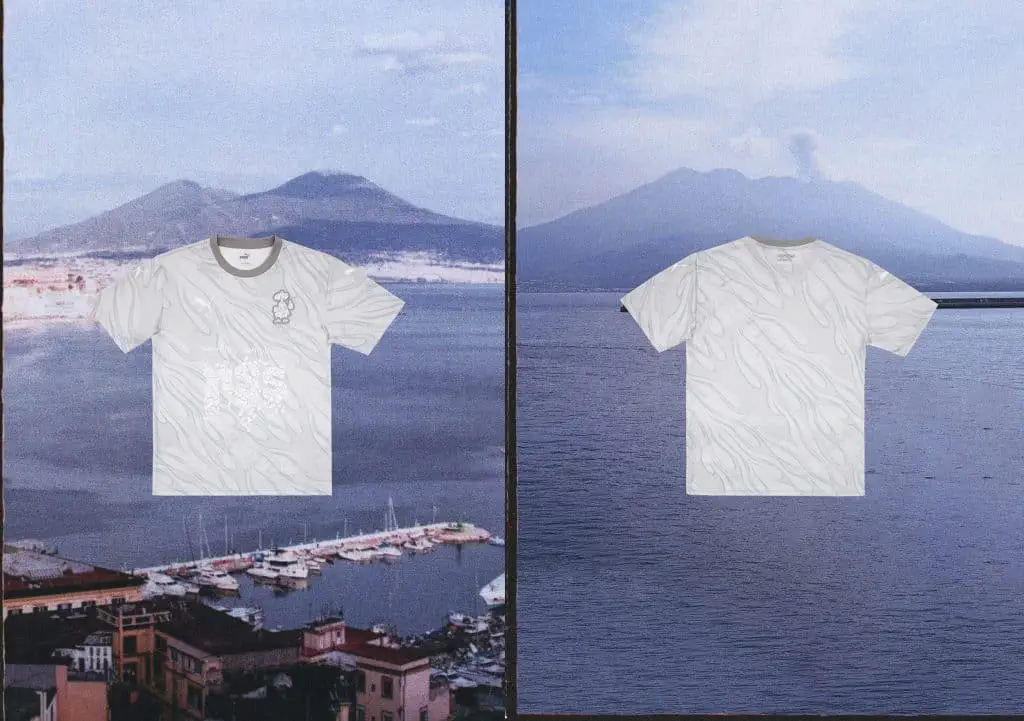 You know how when you enter pretty much any town or city in the UK, there's always a sign informing you where that place is 'twinned' with? And it's always a bit of a struggle to see what said UK town and it's international twin have in common? Well consider then, the 'brotherhood' between Italian and Japanese cities Naples and Kagoshima. What do these places have in common? Well, apart from the fact they both lava bit of footie, they both happen to have their own volcano, which is pretty cool.
What is also pretty cool is this football shirt our friends at nss mag have made in collaboration with Puma to celebrate this unique connection between two cities 13,000km apart. The shirt was produced as part of Puma's Influence Pack, and comes in a slick all-over flame graphic inspired by the Puma Japanese national jerseys of the 90s. It also features a custom volcano crest and the neckline even incorporates the geographical coordinates of the twin volcanoes, Vesuvius and Sakurajima.
We think it's pretty hot and you can bag one for yourself here.