The ROA Lhakpa embodies ROA's fashion-function fusion.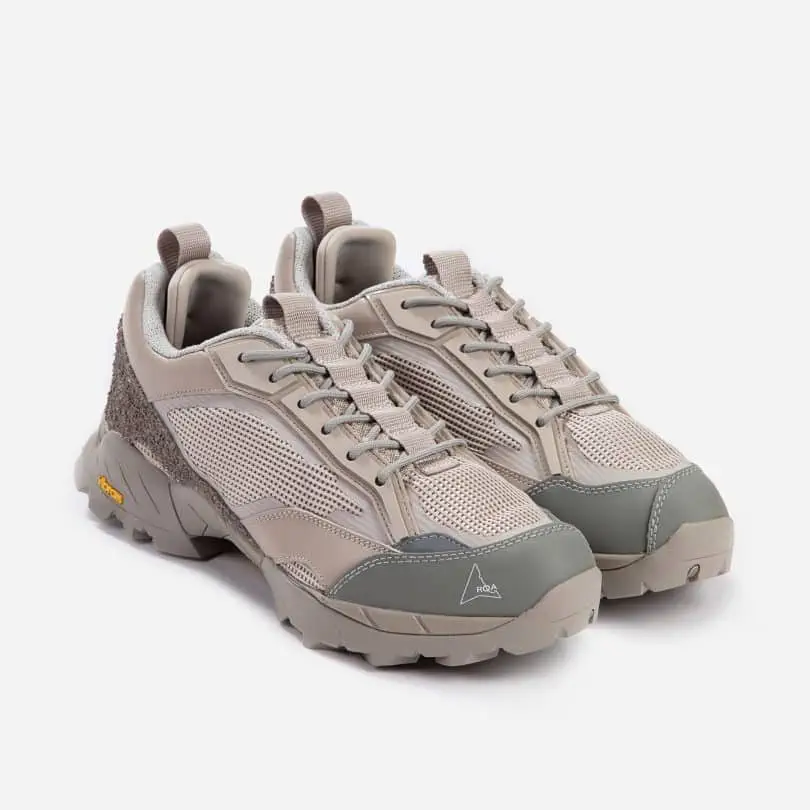 While every brand under the sun has been taking steps towards a hiking aesthetic as of late, some brands have that built into their DNA.
ROA is at the forefront of this. The ROA Lhakpa isn't a million miles away from a Raf Ozweego, with the arch indentation, slope and shape, yet it's bolstered with a Vibram® Megagrip sole and designed with a hike in mind. 
There's a technical mesh upper and rubber and leather reinforcement on the toes, pull tabs on the heel and textured heel panels, and, like a lot of the world's best shoes, made in Italy.
Head to John Anthony to browse more ROA.