With the threat of storms encroaching, there's a whole host of jackets out there that still sees the water bead off.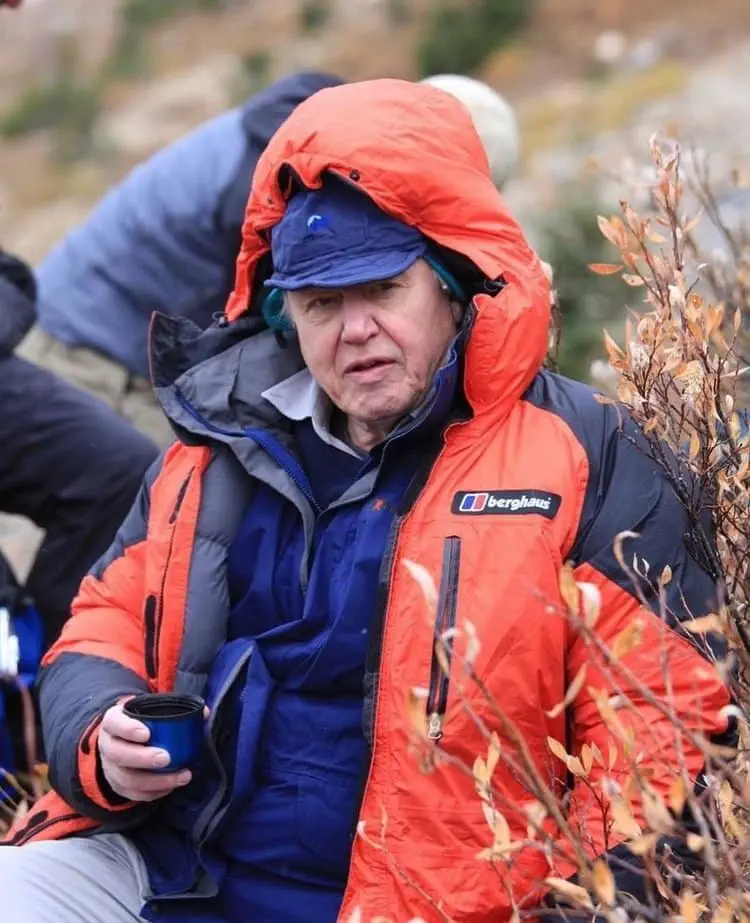 Last week, and early into this one, the entire country feasted on a buffet of storms with middle-class names: Dudley, Eunice, Franklin. This resulted in a mild flash of cool, introspective air floating around the office – either the post-storm clearing of brain fog or the calm before the next. We eagerly await Gladys' wrath.
Still, as connoisseurs of coats, it's never felt more pertinent to share our knowledge of weatherproofing yourself. It is an art, after all.
Explicitly, outdoor clothing trends are at an all-time high, and everyone now knows what Gorpcore is. This is great – brands we've admired for time are getting the love they deserve, and everyone seems to be making a great deal of fuss about climbing Mam Tor.
In the wake of worsening weather, we've put together a guide to a few of our favourite coats, all tailored for slightly different scenarios. Some blend into urban architecture, some put holes in your wallet, and some literally fold up into your pocket. We're confident that you're covered from every angle, as long as the freak weather doesn't find a way to start hailing upwards.
Oh, and one last point: we've left everything Arc'teryx off the list. While Arcy is very good at what they do, the Arc'teryx homogenisation of the hiking world is well and truly underway. Let's explore some alternatives. Trust us, it'll still bead off.
---
Lightweight and Effective: And Wander 3L UL
Sometimes you don't need a fully waterproof, taped-seamed tank of a jacket. Sometimes, a lightweight number with a good brim and a solid drawstring toggle on the hood will suffice. Something that you can run around in all day, layer over other bits and bobs, and generally flex your dexterous self.
And Wander's 3L UL is made of PERTEX® Shield, which is a thin layer of fabric with a microporous, breathable and waterproof coating. The story is similar to Gore-Tex: it keeps the rain at bay while letting the body breathe out. Plus, you get to relish in the cool of that 3L reflective Japanese triangle.
Heavy and Technical: Nike ACG Misery Ridge
When James Arizumi took over Nike ACG in 2018, the brand took a decidedly different turn from the four year interval that had Erolson Hugh at the helm. There were people on both sides of the camp: Hugh turned ACG into inner-city armour, in effect, working as a smaller, cheaper, less outrageous version of Hugh's own Acronym. Arizumi took ACG back to its 1980's and 90's glory and refilled it with colour.
One of the standout pieces from Arizumi's ACG is the Misery Ridge. We took the jacket and several other ACG bits for a spin in early 2021, relishing in the way colour stands out against a backdrop of trees. The jacket is complete with a Gore-Tex membrane and Storm-Fit ADV technology, loading the jacket up with waterproof durability in the 10's.
Smart & Sleek: nanamica x Monocle Cruiser Jacket
There are various kings of outerwear and no discussion is complete without a reference to Japan's city-ready cult hero, nanamica. Founder, Eiichiro Homma, also heads The North Face's Purple Label, sitting him in the outerwear Hall of Fame.
nanamica has joined British lifestyle brand MONOCLE for a single piece collaboration. The jacket features a cotton front and nylon back, with 3L Gore-Tex sandwiched in the middle. Keeping to both brand's style, the jacket is understated, letting the subtle details, shape and sharpness speak on behalf of overt branding. This is a sophisticated jacket, and nanamica knows one of their most successful markets is Tokyo salary-men with technical inclinations.
The jacket launches on 27th Feb at Monocle and nanamica's online shops.
Niche & Slept On: Paul & Shark x White Mountaineering Typhoon
We've made our love for this collaboration no secret. Paul & Shark, an Italian legend with a history in yachting, outerwear and activewear, collaborating with White Mountaineering, a Tokyo-based outerwear brand with more than enough high-quality credentials.
They released the AW21 Typhoon jacket and it was, typically of White Mountaineering, rather expensive. However, the collaboration never really took off and therefore it's discounted at Pockets. Take it from us: this is a very slept on collaboration that ought to have seen more love. The jacket has nice and subtle Japanese leanings, like angled pockets and neat reflectives. Anyway, it's just really hard and is guaranteed to make your mate's head turn as you make it out of the rain and into the boozer.
Urban Survival: C.P.'s Metropolis Co-Ted
Certain brands and certain jackets carry a legacy with them. What was once Chester Perry continues to pioneer materials and design and no release is a purer expression of this than the Metropolis range.
The Co-Ted Metropolis jacket is composed of an in-house made taslanised nylon, which essentially means the nylon has been bulked out with compressed air, and combined with waterproof and breathable technologies. The styling of the jacket is urban and industrial, keeping to the Metropolis tradition of envisioning a millennium perspective of inner-city life.
Reliable Budget Banger: Fjallraven Vardag Smock
Fjallraven might be synonymous with their Kanken backpacks but the same technology – and more – that makes those reliable finds itself in a range of outerwear.
The Vardag smock is made of Fjallraven's G-1000® Eco, which is a blend of recycled polyester and organic cotton. In typical Scandinavian style, the jacket is protected with Greenland Wax, adding a water-resistant biological layer. When brands throughout the world are using complex laboratories to tweak fabrics, there's a rustic charm to the tradition of wax-lining – and the results come in at a fraction of the price. Head to Terraces to check it out.
Weatherproof Microdown: Nanga Aerial Down
Nanga is named after the 'Nanga Parbat' peak in the Himalayan mountains. In virtue of the fact that Nanga is a Japanese brand, we assume that's a bit of a humble brag, demonstrating Nanga's commitment to the mountain world while proudly eschewing references to Japan's own Fuji. In fact, the Nanga peak is twice as high as Fuji, perhaps suggesting that Nanga's brand ambitions extend far beyond Japan.
When mountain trekking, there are few things more useful than a packable and breathable microdown jacket. Nanga's Aerial Down ticks all of these boxes and finesses the rest. Lightweight and stashable, it won't take up space in your pack, and when it's on, the nylon-lined down guarantees cosiness.
And finally: a Really Fun and Outrageously Expensive Jacket: Stone Island Gore-Tex Paclite
Stone Island is making a habit of releasing 3-in-1 Gore-Tex Paclite models. This beauty, officially the AW21 Stone Island Packable Ripstop Goretex Jacket, combines a jacket, vest and bag into one modular system that could see you through a variety of situations with ease. The bag holds the assortment together, allowing you to wear both the jacket and vest and then propel them out when necessary.

Crafted in Gore-Tex with Paclite technology, the high-performance outerwear is breathable, waterproof, windproof, and all the rest, completed with taped seams and pockets. And, to be fair, while it is expensive, it isn't as expensive as it once was, coming in with £500 discount at John Anthony. That should give you a good hint at how expensive it was beforehand.