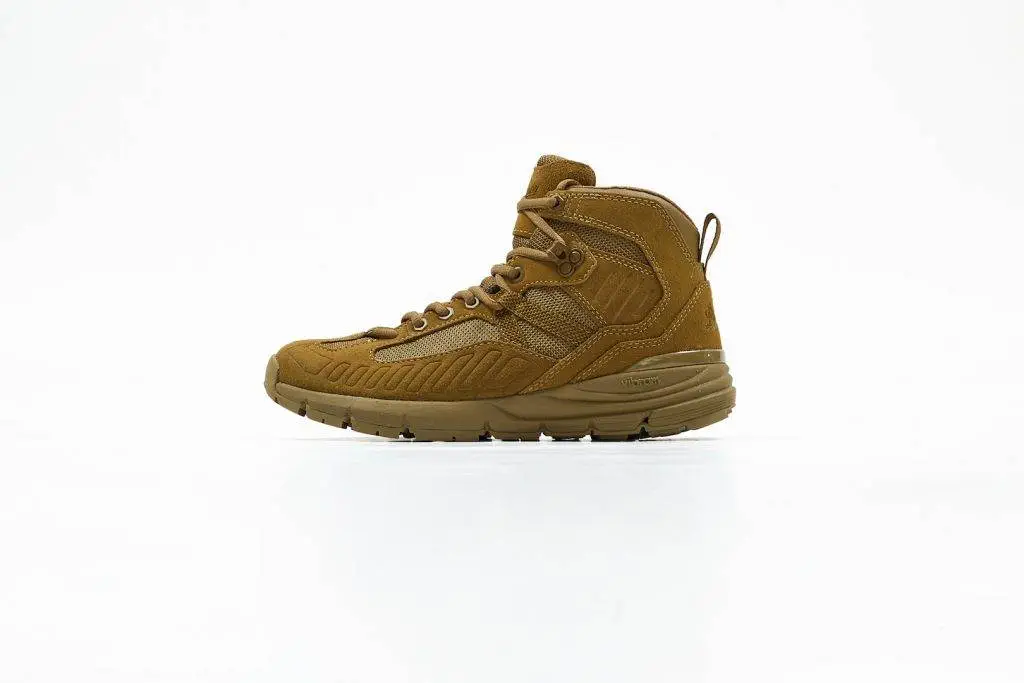 Are you fond of a particularly robust set of footwear around this time of year? Well, you're in luck because the good people at Danner have served up a double helping of their performance-driven Fullbore 4.5 boots. Taking influence from hiking gear and standing mid-height, the pair come equipped with a pleasing array of functional talking points suited to multiple conditions.
Boasting Vibram EVA SPE midsoles, removable Ortholite footbeds, and Fuga Megagrip outsoles, that, in short, make walking on a diverse list of terrain an absolute pleasure, similarities begin to dissipate when it comes to the ins and outs of their upper construction.
With one pair opting for a no-nonsense partnership of durable full-grain leather alongside water proof Danner Dry technology, the other takes a more responsive approach, swapping in suede paneling and an air mesh lining for better breathability / moisture control.
Grab both now at Aphrodite here and here.