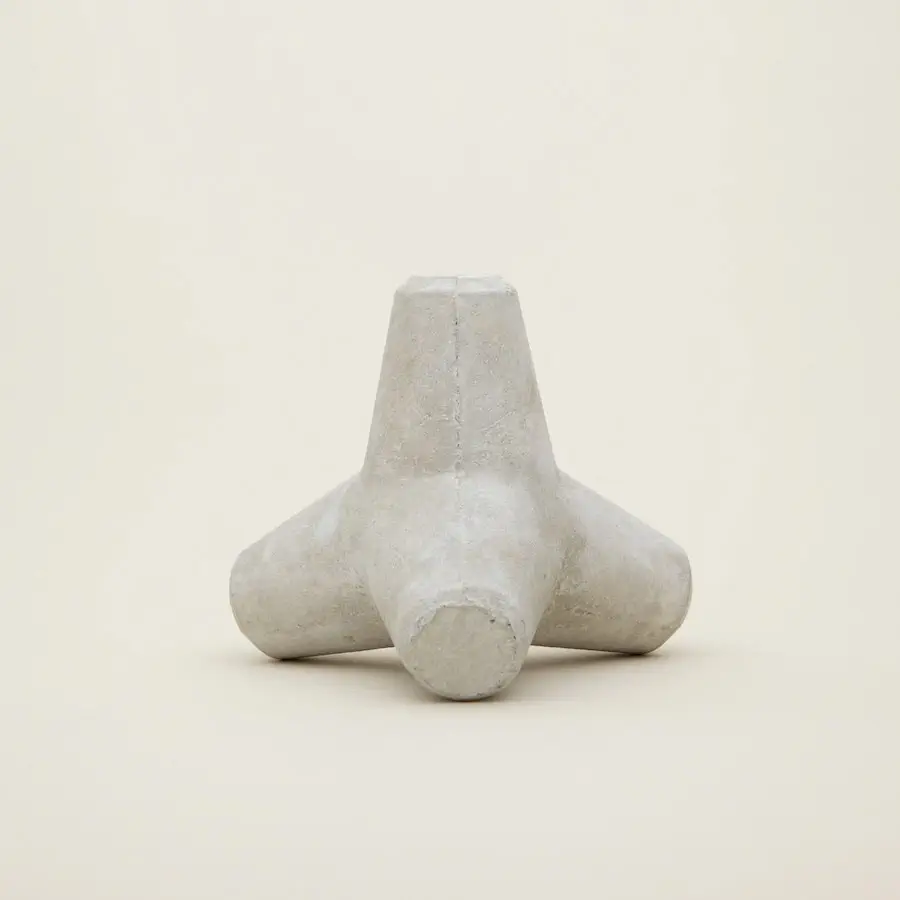 If you're in London over the next two days then frankly you'd be a fool not to pop in to Detail, a trade show that rather uniquely features the very best in mens accessories and lifestyle products. As we're down for the excellent Jacket Required show and we intend to start stocking just the very kind of cool products on show here, wild horses couldn't keep us away. Not that we expect to be greeted by a picket line of pissed off shire horses at Stockport train station but you know what we mean. It's all happening on Wednesday the 5th and Thursday the 6th of February at Crypt on the Green, Clerkenwell Close, London EC1R 0EA. For more information click HERE and for some info on the impressive list of brands attending see below:
Founded in 2012 by two Swedish-born German brothers based in London, Oppermann's collection of men's fine leather bags and accessories are based on minimalist aesthetics and fine materials. Their designs are mainly inspired by modernist architecture and design, with an emphasis on clean lines and geometric shapes whilst also taking inspiration from the British style, where their range of subtle colours adds individuality and flair. By removing clutter and focusing only on the essential features and materials, Oppermann are able to create high-quality products at a competitive price point.
The Earth began with a focus on simplicity, quality and practicality. Designed and largely manufactured in Korea, these timeless pieces are split across a number of ranges that cover serious technical utility luggage through to high end accessories. A carefully considered and refined collection which this season includes a collaboration with the mighty Harris Tweed. The Earth uses Pelle Conciata Al Vegetale certified leather parts that are produced in Italy with an authentic, ancient vegetable tanning technique. The artisan tradition has been passed down from generation to generation for over 200 years and the process is now being complemented with progressive technology and design.
Tom Hide is a London based creative company, developed from a desire to produce heritage inspired items, made with quality materials and superior craftsmanship. Careful attention is given to the selection of materials that are durable, timeless and shall develop individual character as they age.  The current line of belts, bags and leather goods uses waxed canvas from Scotland, leather from premium suppliers in Europe and USA and high strength thread from Japan. Constructed by hand in England using a blend of modern and traditional techniques, each item is unique and enduring.
E
stablished in Parma, northern Italy in 1966, Anderson's vast experience in belt manufacture combines the expert selection of premium materials with the skills of the traditional Parma leather artisans. Anderson's remains a family business proudly owned and run by the original family for nearly 50 years. Every one of their superb belts is entirely crafted in-house; nothing is outsourced, ensuring the highest quality and consistency throughout manufacture. Finished and polished by hand using hard natural wax the end results speaks for themselves, as around the world Anderson's belts are acknowledged as the gold-standard of the craft.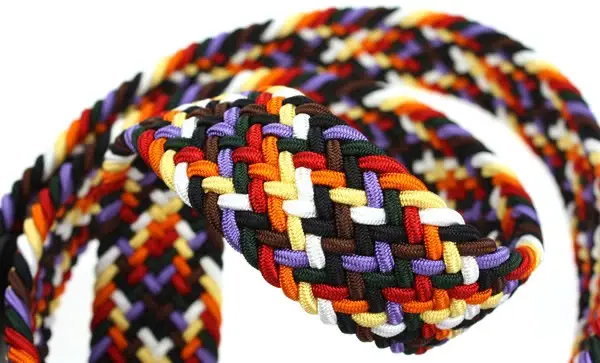 Eye Respect was born out of a desire to pay homage to the long and distinguished histories of English & Italian culture, style and standards of craftsmanship. Referencing key landmarks in Anglo-Italian style, the collection is a reflection of the exacting standards both cultures embrace. From the traditional to the contemporary, with a strong heritage influence, Eye Respect collections attract a broad selection of both traditional professionals and sub-cultured tribes. Eye Respect frames are designed by hand and manufactured by hand. Our designs are conceived in London in the artisinal way, and then head to the region of Veneto in Northern Italy to our family – owned workshop that has been producing the finest acetate frames for 50 years.
Founded in 2011, South Lane is a Scandinavian men's accessories brand with a focus on creating minimalist designs that stand out. With a name inspired by the trendsetting 'Södermalm' district of Sweden's classic capital city, the brand's aesthetic is clean and simple but with an unexpected touch of creative flair. It allows the stylish wearer to make a bold statement without having to worry about creating a balance between daring and kitsch. Currently featuring three exclusive watch collections — with other fine accessories in production — South Lane is the lifestyle brand for individuals who believe that it's the fine details that make all the difference.
Johnstons of Elgin have been weaving beautiful cashmere and woollen products since 1797 when the company was established at its present site in Elgin. As far back as 1851 the company pioneered the weaving of Vicuna and Cashmere, and these fibres remain the foundation of the company's products today. Johnstons of Elgin is proud to hold a Royal Warrant, appointed by His Royal Highness the Prince of Wales to acknowledge the excellence of the company's garments.
The MIDORI brand creates paper products, including letters, greetings cards, colored papers and stickers, and creative design stationery with sophisticated designs. Since its establishment in 1950, the Midori brand has been popular with many customers and has produced many hit products and long sellers. In addition to sophisticated designs, we manufacture goods that combine both beauty and functionality by paying special attention to beauty and materials used.
Every sock sold by Morrow's is designed by Philip Morrow and manufactured in the Midlands. The factory used is a fourth generation business, having been in hosiery industry since 1895. They are one of the few remaining independent hosiery manufacturers in the UK. After researching the sock and hosiery market Philip became aware of the trademark for a high quality sock: the 'hand-linked' toe. This is the process of closing the toe seam by matching the stitches on either side of the unfinished sock. These stitches are linked together to provide the wearer with an essentially seamless toe. All of the socks sold by Morrow's are made using this traditional method which requires considerable skill.
Born in the hills of the Spanish Countryside in 2010, Veras shoes are perfect for the heat. The creation of Welshman Neil Norris, founder of Drooghi, Veras offers classic styles with an overall laid back approach. Lightweight espadrilles, mesh slip-ones, classic European styled pumps – all products of local traditional factories within Spain. Getting hot out? Veras shoes are the ideal footwear accompaniment.
Founded in 1977 by Michael Drake, Jeremy Hull and Isabel Dickson, the original Drake's collection was comprised of mens quality scarves.  A range of English handmade ties and printed silk handkerchiefs quickly followed, and today Drake's is the largest independent producer of handmade ties in England. Their scarves and knitwear are made of only the finest quality of silk, wool, and cashmere, continue to be designed in Clerkenwell London, and manufactured exclusively in England and Scotland.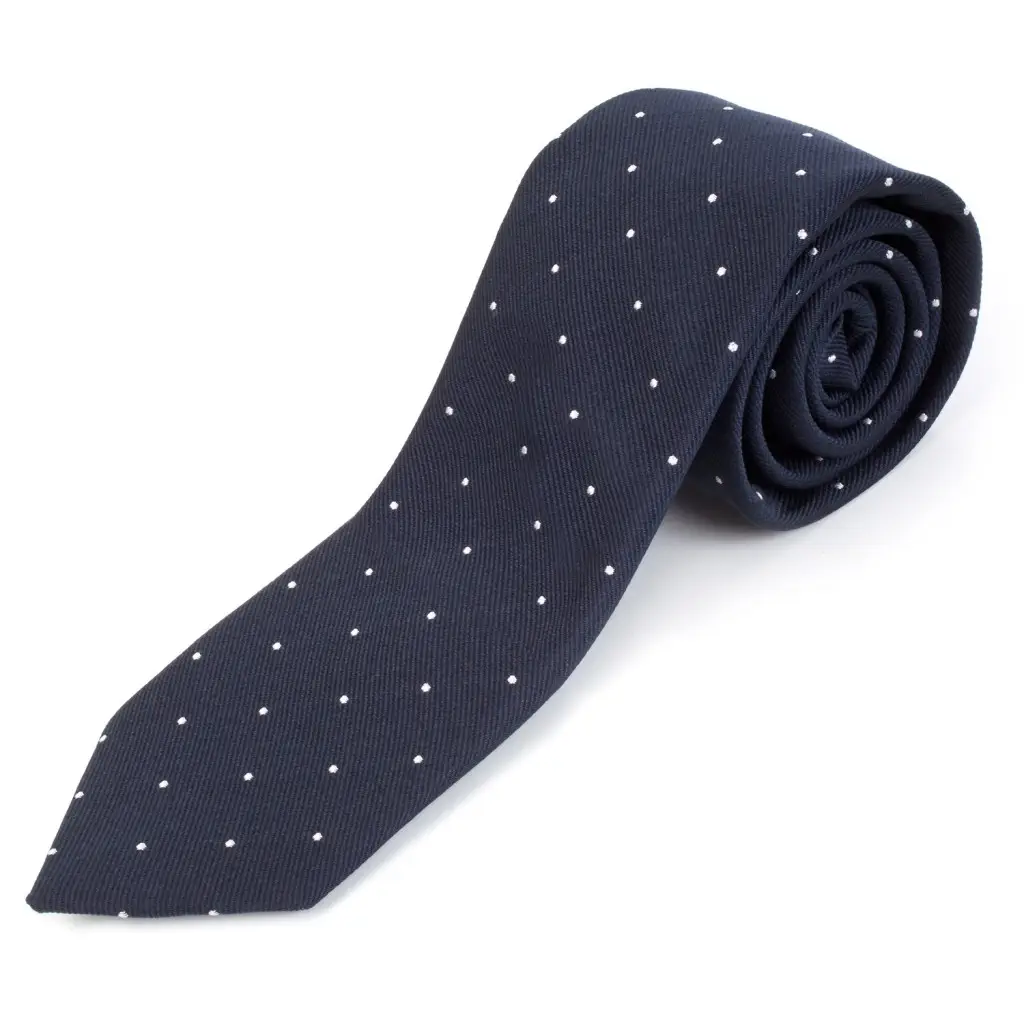 The craftsmen at Il Bussetto still use an ancient Italian technique which allows the creation of complex objects without using any kind of seams. Their products are completely hand made and the time required to create them is very long; following tradition highlights the level of quality and the originality of Il Bussetto products, helping to define the strength and distinction of the brand. distinction of our brand.
A manufacturer of authentic shoulder bags and luggage of enduring quality for men and women. Each product is hand crafted using the finest materials in its own workshops in Carlisle, Cumbria, England. Like a bespoke suit, the material of each bag is cut by hand using traditional pattern cuttings and bonded for waterproofness. The bags are machined by hand and then individually quality controlled. Each bag carries a personal signature on the swing ticket confirming it has met our rigorous standards. Our leather fittings are English bridal leather and the webbing for the grips and handles are 100% cotton military grade webbing woven on narrow English shuttle looms.
London Undercover was established by designer Jamie Milestone in 2008 with the aim to turn around the umbrella and return to its rightful position as a fashion accessory. With the celebration of Britishness at the core, London Undercover brings to life what is generally perceived as a boring, disposable, last-minute item. An obvious canvas for expression, the designs encourage people to enjoy and take pride in what is, an indispensable, quintessentially British accessory.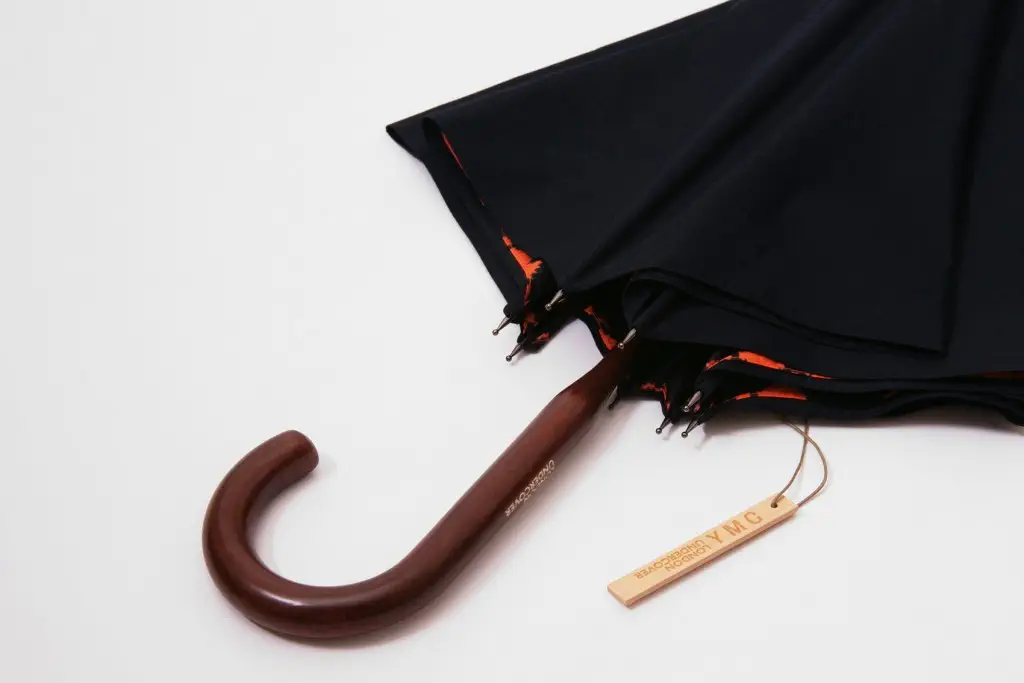 From Chicago USA, offering ,'An honest memo book, worth fillin' up with GOOD INFORMATION'.  Field Notes offers the Original 3 pack Note Book, as well as pens, pencils, quarterly LTD Edition Note Books. The County Fair State 3 Pack Note Book highlights one individual US State, with one memo book each in the colours of 1st, 2nd, 3rd place County Fair Ribbons: Blue, Red and Yellow. Field Notes are always Made in USA.
You can see and feel that Pendleton has a passion for quality. From the intricate patterns of blankets inspired by Native American designs and legends. You can feel it in the softness of the lightweight, luxurious 100% pure virgin wool clothing they produce. Pendleton Woolen Mills has been a family-owned business for over 140 years, and for 96 of those years they've been weaving world class woolens in their Northwest Mills. Their expertise and technology have grown over the years, and they have translated that experience into a host of other luxury fabrics. But their legacy of quality will never change. You can rely on a Pendleton for a lifetime of comfort and beauty.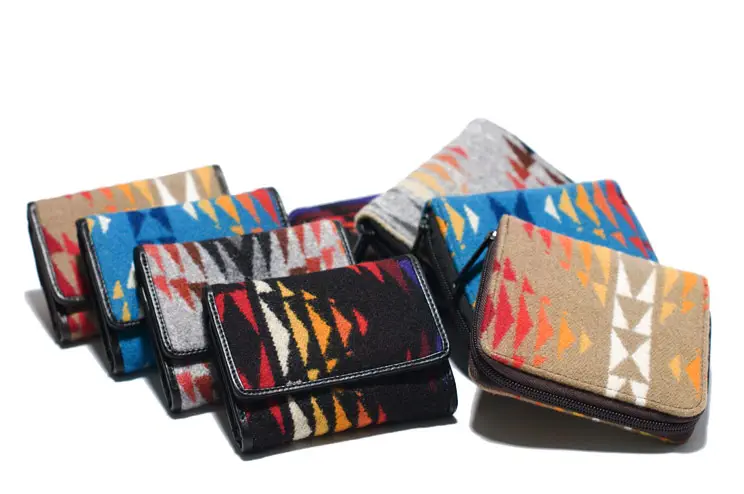 Mr.NN represents Northampton, Northamptonshire the British home of traditional, handcrafted footwear. Our products are all designed in Northamptonshire and manufactured in Great Britain – as close to home as possible. Northamptonshire has been creating leather goods for over 200 years. Inspired by our rich industrial heritage, Mr.NN belts acknowledge these traditions, incorporating classic footwear detailing. But this is no heritage collection. Our designs are traditional with a modern interpretation of today's gentleman.
DS & Durga handcraft cologne in small batches using premium-sourced ingredients. They take inspiration from antiquated herbal wisdom, native ritual medicine, Americana, outdated lore, geography, history and gastronomy. While referencing the classics, DS&D strive to make scents appropriate for modern gentlemen of discerning taste.
Schiesser ist …. Qualitat! Schiesser is quality. Germany's leading manufacturer of quality mens and ladies underwear fashions for over 136 years and known as a true underwear innovator. Founded in 1875, based in Radolfzell near Lake Constanz, South Germany. Schiesser is one of Germany's oldest and biggest underwear manufacturers. The Schiesser Revival collection is based on original designs from the 1930′s using the finest two-fold and long staple Egyptian cottons. Each Revival garment comes individually boxed. There are two collections a year for men and women as well as an all-year Never Out Of Stock Program.
Bookman is about accessories for bikes and for people into bikes where style and function are important. The products are well designed, minimal and fun.
N and N explores colour, material and print.  It utilises digital technologies and the handmade to create high quality accessories.  2014 introduces a capsule collection of digitally printed silk scarves. By engineering colour, gradient and graphic pattern when worn these scarves take on a sculptural form. Tied, looped or draped determines how the print is viewed.  The focus is on quality workmanship and fabrication. Harnessing digital print to minimise waste, reduce energy and water use. Each scarf design is designed to fit the pattern. When cut out there is hardly any waste. Each piece is hand finished in the UK using skilled hands.
When Royall Lyme was introduced at Brooks Brothers New York in 1960, it was an unqualified smash hit. As such, the fragrance is still sold there today. Not long after, Royall Lyme went international to London, Milan, and beyond. Following Royall Lyme, Mr. Gaade created other fragrances which capture the essence of Bermuda. Royall Spyce, Royall Bay Rhum and Royall Muske.
Since its creation in 1935 by Kichizo Yoshida, Porter is a Japanese company that remains true to its "made in Japan" value and strive to continue putting "Heart and Soul into every stitch". All Porter bags and accessories are handmade by the company's skilled craftsmen; only using the very best fabrics and components, some of which are developed and treated specifically for the brand's needs. Some of the lines were under development for three years before their launch, such is Porter's devotion to excellence. At present, the Porter collection has over 130 lines and more than 1500 different items. The choice is huge and there is a special Porter bag for everyone: women, men, students, fashionistas, for leisure or work.
We're passionate about designing and building watches. It is something we've been doing for a long time. Born and raised in California, we've lived in the geographical epicenter of the aerospace and boarding industries. We are influenced by the design details of aerospace engineers of yesteryear. Although these two industries never melded or were directly connected, they helped developed materials that inspired early boarding enthusiast's tools that helped revolutionize a global boarding sub-culture. Their connection and contribution inspired us to explore innovative ways to engineer and develop better watches.We're obsessed by the details, so we started making watches that make a lasting impression.
P.A.P is a leather goods company that features handmade products, exclusively produced in Sweden. They believe that timeless design is always modern and that true beauty gets better with age. However, all products are made to facilitate, complement and improve contemporary lifestyles. "Our aesthetics are influenced by our Scandinavian heritage, simple and elegant yet with a ruff edge and multifunction as a part of our design philosophy".