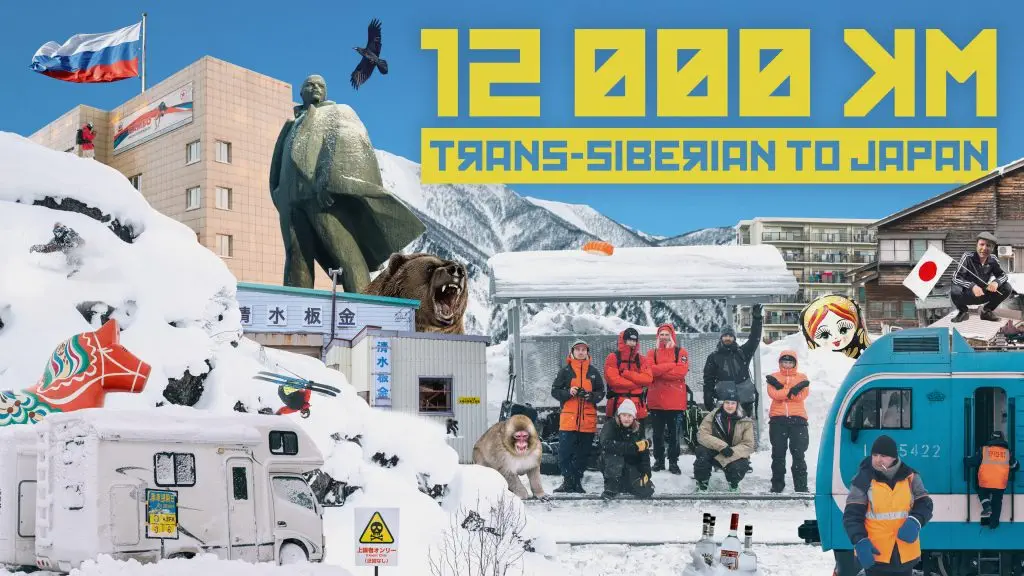 If you're in need of some feel good escapism then I highly recommend you check out this film that's been sponsored by climate conscious Swedish outdoor brand Haglöfs. Filmed in those carefree days of 2019 it documents the journey of a group of freeride snowboarders and skiers travelling in the most carbon neutral way possible (i.e. on the open road and by train) from Sweden to Japan, hence the 12,000KM title.
Along the way we get to see this merry band of powder freaks as they travel through Russia and discover it's a much more fun and welcoming place than they'd first imagined and that Siberia get even colder than Scandinavia. Whilst the arrival in Japan at the end is equally as charming as they endeavour to get to the best places ot freeride in a little campy van with a dodgy heater. Inspiring in many ways not only will the film make you pine for adventure whilst wowing at the board and plank based based antics but will hopefully make us all realise that once we can aget out again taking the long way round is often the best option.
Watch the full film at Haglöfs here.