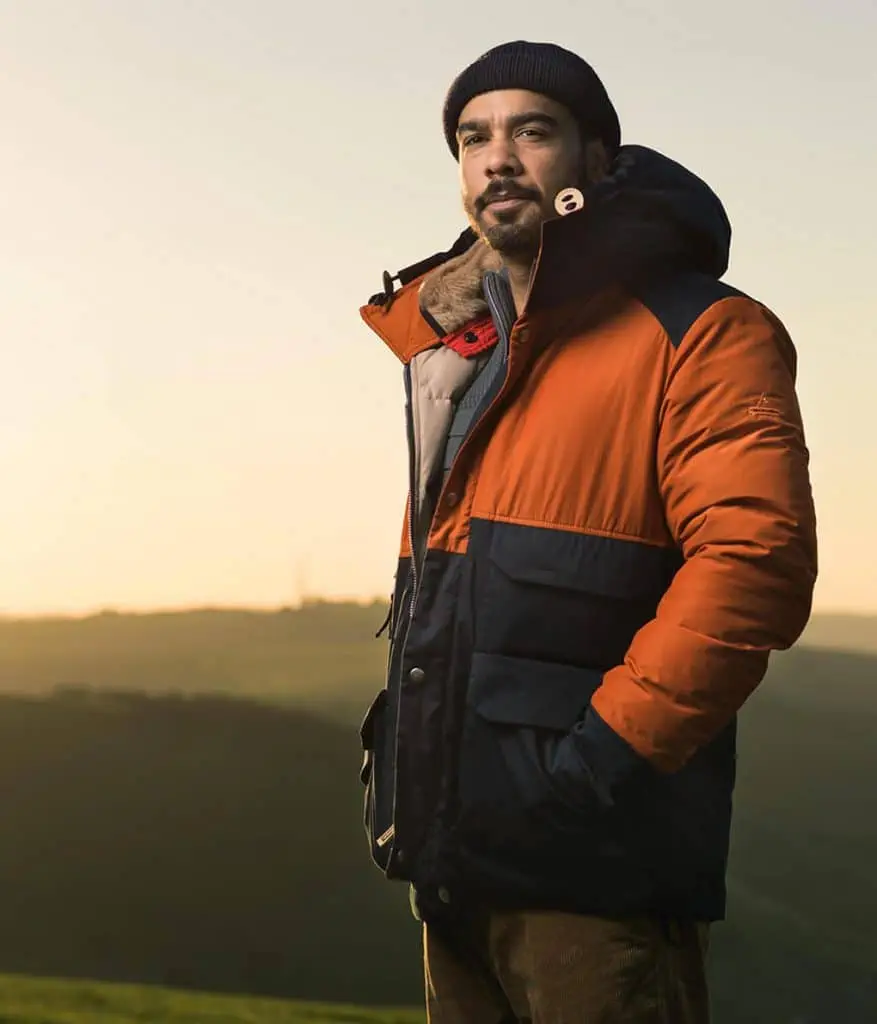 Far be it from me to suggest that our magazine is a massive influence on the world of menswear but this incredible Holubar jacket was featured on our front page nearly eight issues ago, look here if you don't believe me. Since then it seems that Holubar have found their place back where they belong in the upper echelons of big beautiful parkas. Though to be fair that probably has more to do with the fact that the American heritage brand has been making mountain friendly attire since 1947 and use Italian fabric and organic down when making their cool af coats.
For AW18 they've created the Metro Mountain Parka in an exclusive navy and orange colour-way for our mates at Peggs & Son. Which is a warm, wintery and winning combination that just adds to the uniqueness of a parka that already stands out as being pretty special thanks to a hood lined with Steiff teddy bear fur, Riri zips, five external pockets and an alpaca wool lining. Parkas really don't get any better than this unless their pockets are filled with fifty pound notes and supermodels phone numbers.
Buy an exclusive Holubar Metro Mountain Parka from Peggs & Son here.