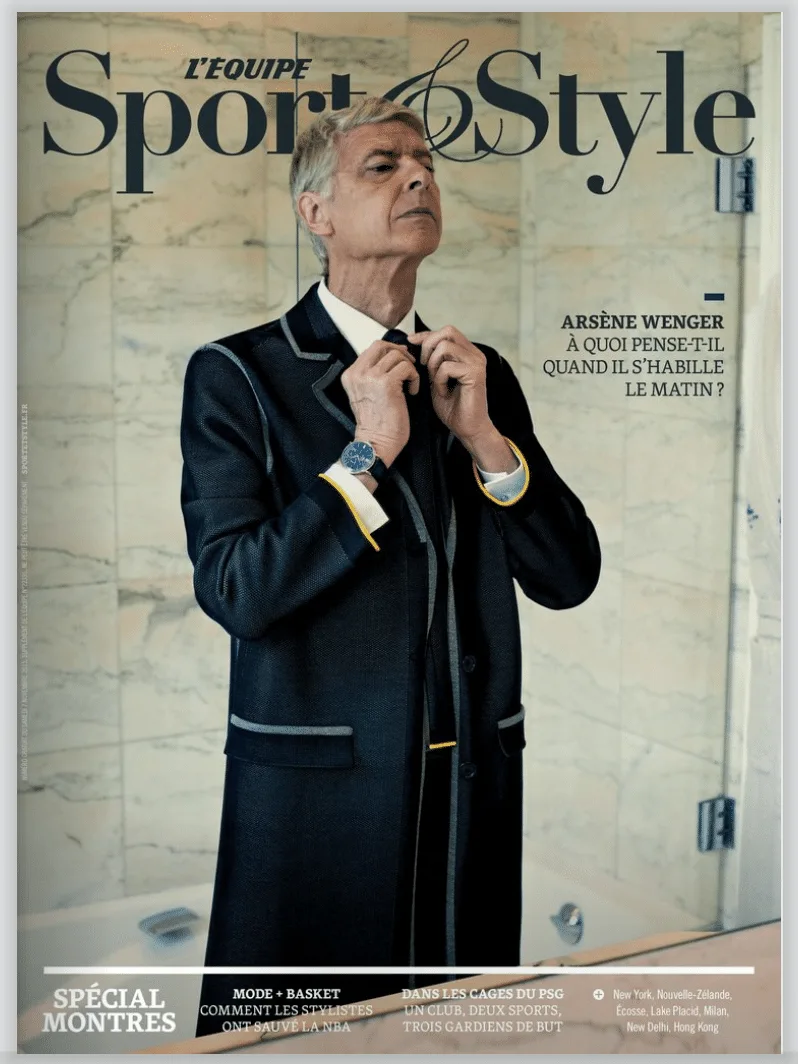 You've no doubt seen those pictures of Arsene Wenger from L'Equipe, over the past week or so.
To be honest, he is probably about a couple of decades too old to be wearing those turn-ups that everyone went mad for on twitter; or, to put it in footballing terms, he could have gotten away with them a couple of Arsenal trophies ago (LOL. Bantz), but his nickname is 'Le Prof', which basically means 'The Geek', and geeks never normally look cool, so, well played, Monsieur Wenger.
The original L'Equipe Sport & Style interview has been translated into English on the site below, but if you can't be arsed reading it all, here are a few of the most interesting bits…
Arsene spoke about religion and anxiety;
AW: The only possible moment of happiness is the present. The past gives you regrets. And the future uncertainties. Man understood this very fast and created religion. It absolves you of what you've done wrong in the past and tells him not to worry about the future, because he'll go to paradise. It means make the most of the present. Man "self psychoanalysed" himself very quickly through faith.
He denied having doped his players to gain an advantage;
AW: In thirty years as a manager, I've never had my players injected to make them better. I never gave them any product that would help enhance their performance. I'm proud of that.
Some deep shit about life and art;
AW: A guy said: "There is only one way to live with the idea of death, it is to try and transform the present into art".
And he talked about his favourite magazine;
AW: Proper is class. I always read that on the bog.
Though that bit wasn't translated for some reason. Read the full thing, in English, on the link below.