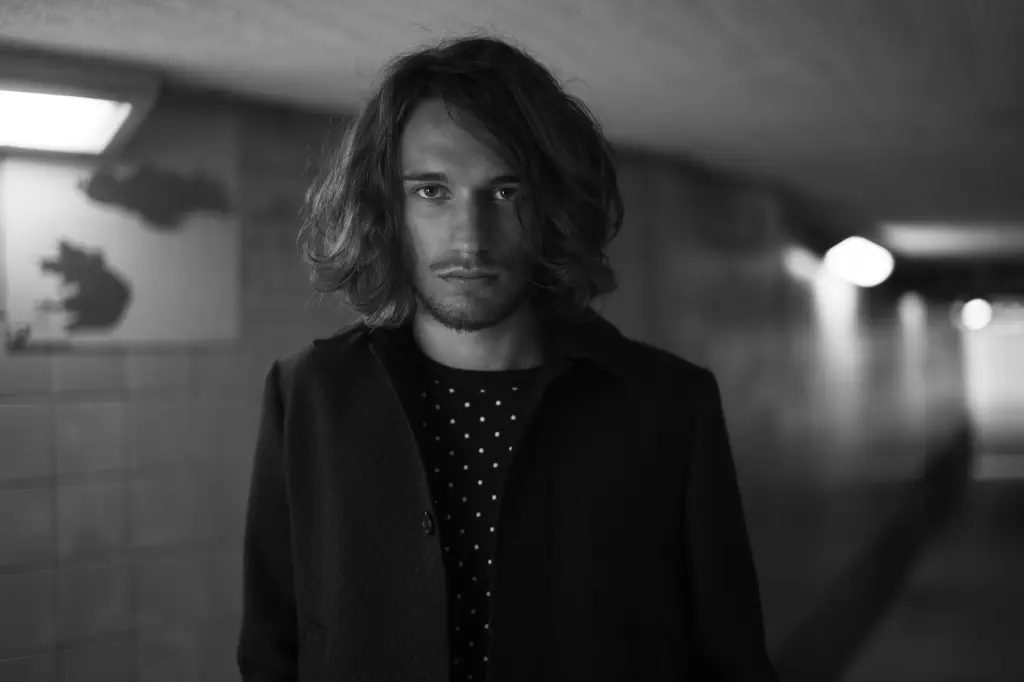 Hooray it's another instalment from our roving reporter Sven's scando-fashion road-trip, this time he's pulled over at our good mates those suave Swedes Our Legacy to talk bomber jackets, social media and making clothes for women. Check.it.out:
Sven: Can you describe your previous design education?
OL: I studied fashion communication previously and I think that lead us to this because we were working with clothes. After university it was firstly very fine art like sculpture, then painting, graphic design, more fashion communication, illustration and photography. I didn't really want to be doing that but at the same time we started Our Legacy and did graphic t-shirts so they suited one another quite well because it was really conceptual. It was more of an expression purpose in the beginning, not really as a clothing purpose. We tried to understand what subculture a particular t-shirt came from and create a look with it. They were all quite different themes so we had some punk, skate and some like football hooligans who could relate to the 80s. It didn't need to be very specific sub cultures but I think that today they are growing and there are some we're not aware of yet which can be quite interesting.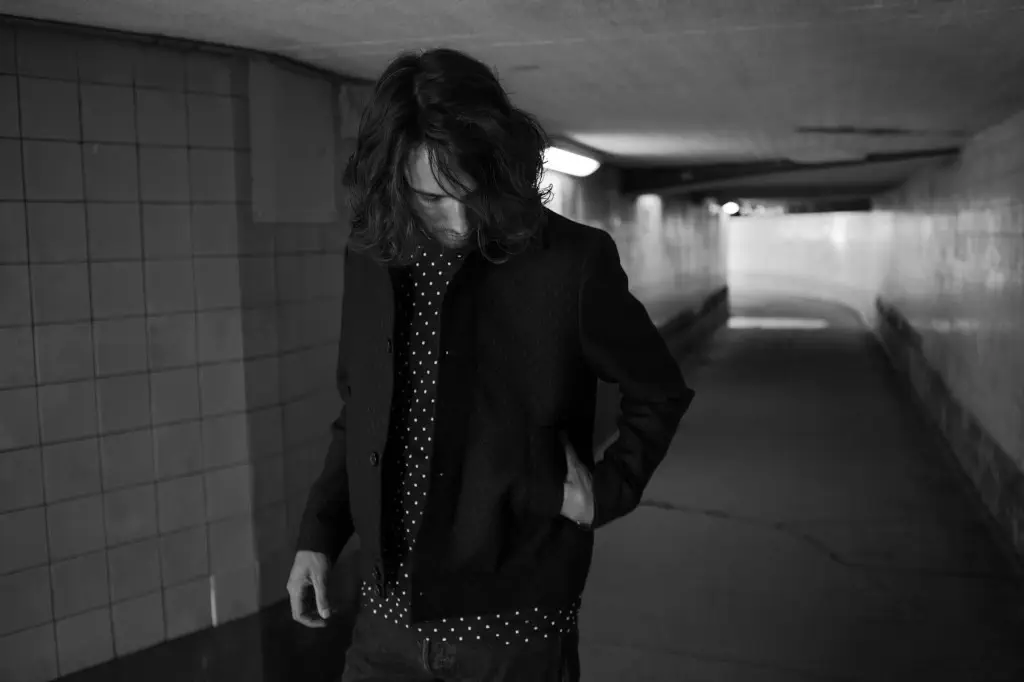 Sven: How did you meet Jockum?
OL: We played ice hockey together when we were 15. We both quit and didn't see each other for a while but met again through a friend when we were 23/24. We both lived in Gothenburg so we started to hang out at first as friends and then we saw we had something in common even though we were quite different, and that's how we became interested in the same thing and why we do what we do today.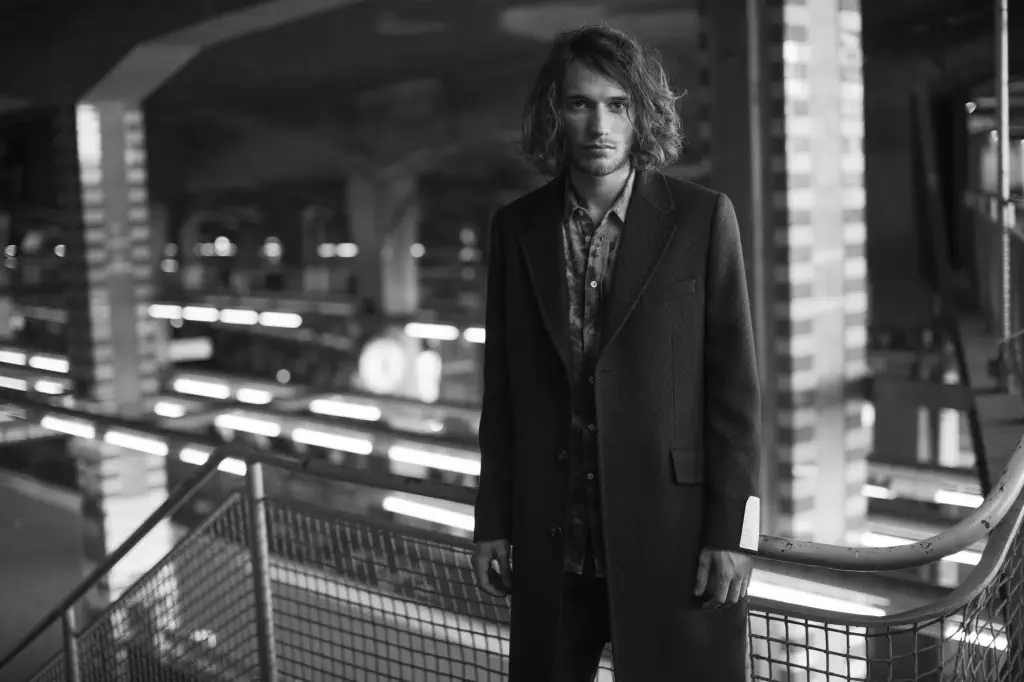 Sven: Did you start the brand in Gothenburg?
OL: I would say Gothenburg was the first starting point but it actually happened in Stockholm. My father makes vinyls and printed material for different companies so we firstly did the printing in his studio at home in a small city between Gothenburg and Stockholm. We did all the samples there and then went to Italy to make the very first production and were then based in Gothenburg. One year later, we moved to Stockholm where I was already living because I was working as a freelance art director at the time. Jockum had an agency with some other clothing brands and then moved to Stockholm and we decided slowly to create more and more clothing.
Sven: I got the feeling when you were talking about the t-shirts that they were a University project but you were actually making t-shirts as a line of clothing?
OL: We had a small idea and we weren't fully sure but it felt like a personal project and one we wanted to make a business out of. We both just wanted to express and Jockum also had a background in marketing. I don't know whether we wanted to try something new and express with prints at that time and then when we understood that we were actually making clothes, we wanted to try that. It took two years to get there with the right factories and the right manufacturer.
Sven: How did you break through the first issue of creating samples and manufacturing?
OL: I think with a bit of luck and luckily we met some good factories quickly. We had some trouble as well in the beginning but we held onto really wanting to push it through even if it wasn't that season, so there was perseverance but we went down to Portugal a lot and saw the factories. You have to be very 'on it' I guess because in the beginning the factories know you're not going to produce a lot and you always get the last line so you have to show commitment. We got our first sample collection in 2007 which was around 40-50 pieces from Portugal with colour options and we had trousers, knitwear, some light suiting and coats too. We went to Copenhagen and we had a showroom, we didn't have any expectations about visiting for our first season but it went really well. We were not so much lucky but surprised that it actually went as well as it did in the first season because we thought it was nice stuff we were doing but we didn't understand how we got 50 customers and the factories were surprised too.
Sven: Where were the buyers from?
OL: The buyers were from all over the world. I remember Terry Ellis from Beams International Gallery in Tokyo was one of our first buyers and Storm in Copenhagen. They were really good stores so we were really happy and we had some Italian and American customers too. I think it was a very nice spread.
Sven: How did the last season go?
OL: Spring/Summer '13 went really well I think. It was probably our biggest collection yet and was a bit excessive because we had 30-35 more pieces than we normally do. Sometimes it happens and I understand that it's quite hard for a buyer but one nice thing is that they buy a good spread. I also think there can be some confusion in the buying process because let's say we had different categories in a collection and they buy one piece from one category and one from another, then it can be a bit split. It was easier in our own stores because then you can create a tighter offset because we allow a lot more pieces in our stores.
Sven: What are your favourite parts from this autumn/winter collection that you designed yourself?
OL: I like the whole idea of it. For me it's definitely the best collection we've done structure wise, it's a bit different visually but I think we kept it really clear in all parts. The idea was to look at official sectors in hotel lobbies, aeroplanes and banks and get the interior of these places into clothing. We had one fabric that Lufthansa airline used in the 80s or 90s for their uniforms which was like 100% nylon fabric. We had one called 'real fake leather', which is actually like it sounds because the leather on this fabric is torn down and then sprayed onto polyester which is why it's called 'real fake leather'. It's not that we're using nylon or polyester or 'real fake leather' because it's cheap, we just wanted to express that these normally quite uninteresting environments can be turned into something totally different.
Sven: Were any of the garments inspired by the uniforms people wore?
OL: Yeah you had some garments that could normally be worn in this environment. For example we tried to make flight jackets with the 'real fake leather' and we also had the Lufthansa material which we wanted to make bomber jackets with. We tried to make hybrid clothing so we would take a classic suiting fabric for example and make a shirt, hooded jacket or even shoes just to break the norm of traditional clothing. We used the expression 'no service' within this collection to get a feeling of standing in the subway and wearing this sign. People are more likely to approach you if it said 'service' because they would probably think you were working there so there's a bit of that design aspect within the garments as well.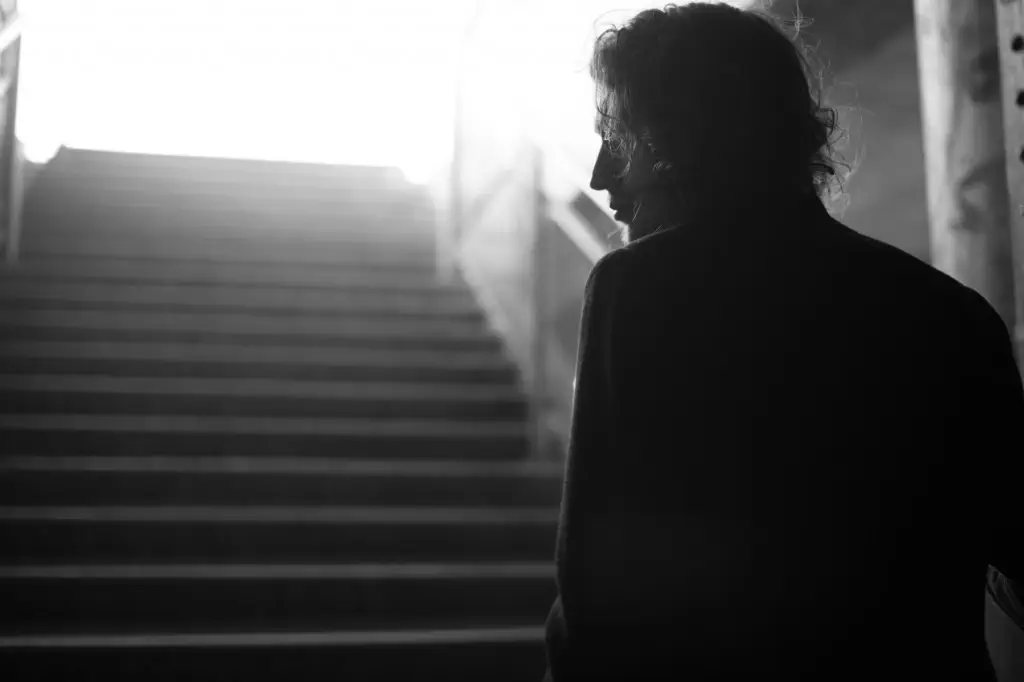 Sven: Do you make accessories?
OL: We're starting to but we already do some sneakers and boots. Luggage will probably come in one year because we felt that we really wanted to work on it and build up a proper collection. It's not going to be very big but it's going to be very good hopefully and the idea is to show this in Fall/Winter '14. Instead of just classic luggage and accessories, we've also been working on merchandise material like stickers, shopping bags, key rings and a small pouch which is actually in this collection but that's only for our own stores. We like to have an accessible product, especially in this collection because it's in this service world and we wanted to create more merchandise material. We also have sticky tape which says 'no service' on. Also one big thing with this collection is that we wanted to be able to take out some details. The bomber jackets or the shirts for example have straps which can be taken off if you want, so it has more of a uniform and working feeling.
Sven: Is it true you're going to make a womenswear collection?
OL: Yes, I think it's going to be good for us to do that and we're not going to let it affect the menswear. It will be a bit different and it's not going to be a boyfriend style because that can be quite complicated and it doesn't really work in practicality. Firstly it's about finding the right production and trying out some samples and seeing whether it works or not, we're going to take it as it comes. We're going to work for it but it has to feel as if it's been around for a while and established; we don't want to make it as a new thing.
Sven: I know you haven't done any fashion shows but do you think you will eventually?
OL: Not now but maybe we will do that, it just needs to feel right. It's not that I'm against it but it feels a bit too traditional sometimes and I'm quite surprised that brands haven't gone further with this type of presentation. It's not every time and I'm not saying this in general but the big brands have the muscles to do whatever they want but they are still building it around a catwalk. Some are doing it really well and maybe they should always do that but I think brands have to find their own and shouldn't look at it like we're expected to do a catwalk. Maybe it would be good for us but right now I'd rather focus on the product and the books we're doing to actually give something to the customers or the end consumer that they can keep. We have felt that for a long time and some other media could be interesting like electronic films, mixed materials or having more intimate presentations. It doesn't need to be shown every time on a model, I don't think it really works like that today because there isn't that stereotype anymore. It varies from season to season but if you look at the internet or the image flow we get today, I think there are quite a lot of things you could do if you spent some time rethinking.
Sven: Does social media play a big part in what you do right now because you don't do fashion shows?
OL: To be honest it doesn't. I'm not big on social media myself and I'm not saying the company is against social media but I wouldn't say we're affected by it. I would like to be though because maybe that's the future. If you do a product I think it's more important to get that right than a factor of the vast information we all receive today. I wouldn't do that but Our Legacy do to let people know what's going on.
Sven: Have you done any collaborations with Our Legacy?
OL: We did one five years ago with bikes with a Swedish bike brand. Maybe we will do it again, it can be an interesting way if it's the right match but we wouldn't just to do it for the sake of it. It doesn't need to be something outside the fashion industry, it could be bikes but of course it could be really interesting to do something with another clothing brand. I think people are just doing collaborations for the sake of it and it feels more like marketing rather than actually generating something between two parts, so it just feels a bit too much like marketing tricks out there right now.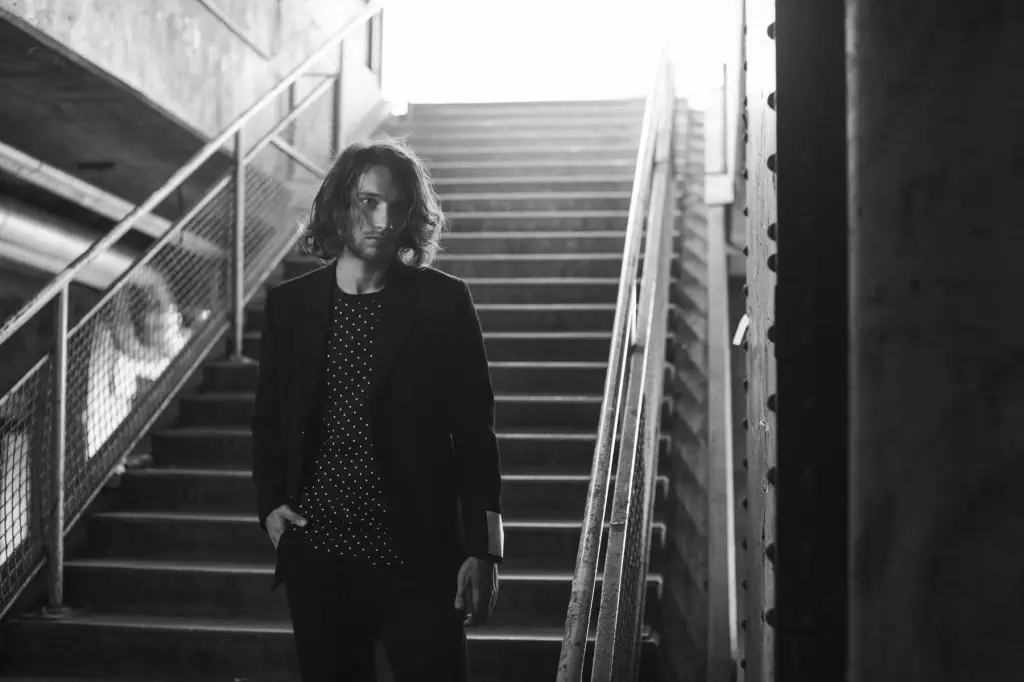 Sven: Do you have brands that you look at and watch what they do?
OL: Yeah of course we grew up with some brands that affected us when we were younger and they're probably some of the reasons we're doing what we are today. We grew up with Helmut Lang which was interesting and Armani was in that period in the 90s. You get affected by so many but all these brands still exist and are very different. Today it's more about finding the dynamic of your own inspirations. Today I don't buy fashion magazines, it's very rare. It's not that I don't like fashion magazines but I've always been collecting photography and art and especially books. I consume them quite a lot and we try to get the feeling from them a lot.
Sven: When you say books, do you mean photo books?
OL: Yeah. A colleague here started publishing and I was working with him in the beginning of this Swedish photography publishing house. So that's always been a big interest for me. The first book we did was with Viviane Sassen called Sol & Luna and we sent around 10 pieces down to her in Amsterdam and then she played around with them. We didn't use all 10 pieces of clothing in this book but it was nice to see how she actually brought it in her own way. I think that's a good collaboration when you let, in this case the photographer, do what she wants with our commercial product. All the books are very different from season to season.
Sven: Do you have a ritual to get inspiration?
OL: I think we look at these social subcultures or at what we are doing at the time and try to develop what we're doing more than trying to find a concept. I like it when the concept comes by itself sometimes and we don't really struggle to find one. It's like more of a coincidence sometimes and I really like to work like that. You can't have it too structured and you have to let the people you're working with and your ideas work freely. This new collection, spring/summer '14, was more of a treatment and over exposure inspiration and I was trying to think how to over-expose clothing. We did a lot of tests and tried to find the source of bleaching indigo to almost white. Then we needed some sort of opposite energy and created the clothing that looks very much like protection clothing, like chemical laboratory clothing and people have been trying to bleach clothes. It's a small part in the collection but I think it's an example of how we can look like how we work.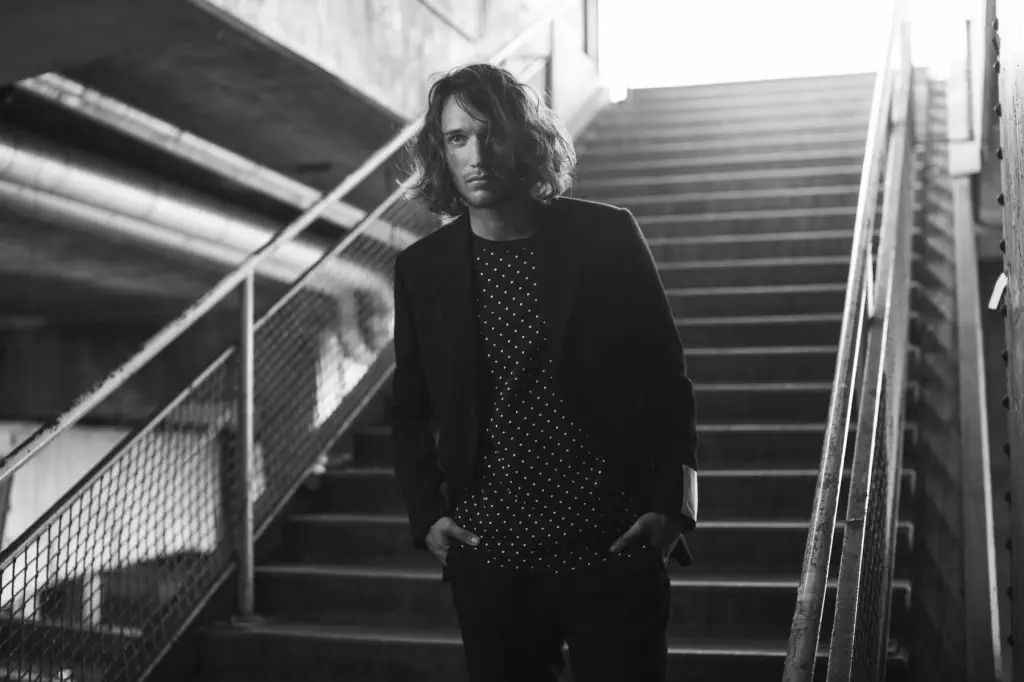 Sven: Do you have a particular constant inspiration that you are always coming back to?
OL: Maybe it's the very culture of field studies and looking at what a store can sell in different areas. You have different areas here in Stockholm, some are a bit more of a posh and then you have inside Stockholm which is very different. I think we're trying to look at all different areas and take different things or feelings, what they are doing and bring them together a bit more. For example how you wear a suit on an aeroplane, as a uniform, in a bakery or in a bank, we're looking at how we can combine these and make a non-segregated look because we don't like segregation. Our first piece we ever did was a basic grey marl sweatshirt because there were so many ways of wearing it but it was segregated because it was seen for a specific purpose like training or for the gym but we wanted to bring it into a new light and that's what we're still trying to do. (We did a collection after where we were refining everything we were doing. Like if we did a coat in cotton that first season then we did it in wool the season after. I think we decided to have some kind of recognition in the first two seasons so we kept these styles and changed the fabrics to make it more into a winter collection because it wasn't such an early stage, but I think it's good to be very clear in the beginning. But since that it's been a lot of changes and a lot of good developments.
Sven: And that was 2007?
OL: Yeah 2008 we were in production of Spring/Summer 2008 and that collection was out in stores because you sell it half a year before. And that was the starting point I would say.Making the collection more distinct or clear is a long development and we don't want to be stuck in one typical style or an idea all the time. We try to change from season to season and I think even if we're creating we still have our classic styles that we always do. We update them a bit but we always keep them in the collection. I think because we're doing men's, the general man will find his shapes and find his colours.
Sven: Do you have the bomber jacket here?
OL: Unfortunately not. Also we did this army jacket but we wanted to make it more of a suit jacket. And this is a piece we're using for Spring/Summer '14 but in a very thin suiting fabric. If you look at some online shops today that are doing their own style, they're working with their several brands and mixing them together, which could have more of an impact to make you actually want to buy that t-shirt. Of course that's their purpose and on a catwalk it's also their purpose, but I don't think it needs to be so restricted.