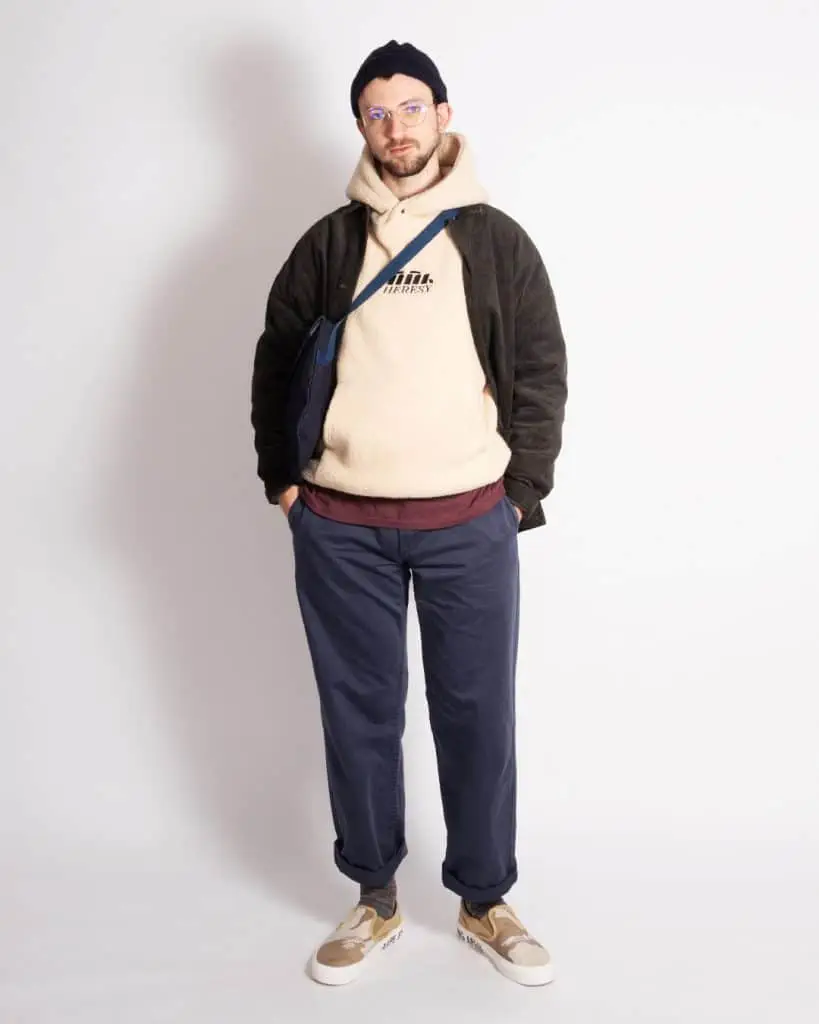 Wellgosh often flirts with workwear. This week, with their latest Wellgosh Wears guide, the retailer does more than subtly touches workwear on the hand. By combining a heavy corduroy jacket with General Admission cotton sateen pants, the workwear influence is explicit, like a heavy dose of PDA. But when the outfit is dissected, workwear pops up everywhere, from the belt to the bag, confessing an undying love for the workwear aesthetic while keeping the commitments low-key.
Importantly, the workwear is rounded off with touches of cosiness, making the ensemble winter ready. This Heresy hoodie is constructed from polyester fleece, with elasticated sleeves and hems, maximising comfort. Even the socks, with reinforced heels and toes, and thick, heathered dual-colour yarns, scream durable comfort.
To finish, there's a dash of Japanese flair, with a Nepenthes favourite Engineered Garments bag, a Sunray Made in Japan t-shirt, and the Aape by Bape slip ons. Lastly, Wellgosh brings it back to the Midlands, finalising the love interest and keeping it local, with a Universal Works beanie. Wellgosh Wears might be a lesson in love, but it's also a lesson in loyalty, making it known that no matter how broad the style influence, there's always room for a little manufacturing company based just outside of Nottingham.