Calum Gordon is both Scottish and dead good at writing about clothes. The latter is a prerequisite for being on this site really and his Scottishness is a bonus. He also writes for The Reference Council    amongst other things. Here's his favourite five. Read it, with your eyes.
Music
This is a tough one, because it requires me to pick something sufficiently underground that I still look cool on the internet. On the other hand, that leaves me teetering on the brink of being a pretentious arsehole. Toro Y Moi has never released a bad album, I reckon. I love all of his stuff, but half the time I'm not in the mood to listen to it. Fuck it, I'll just go with Dipset.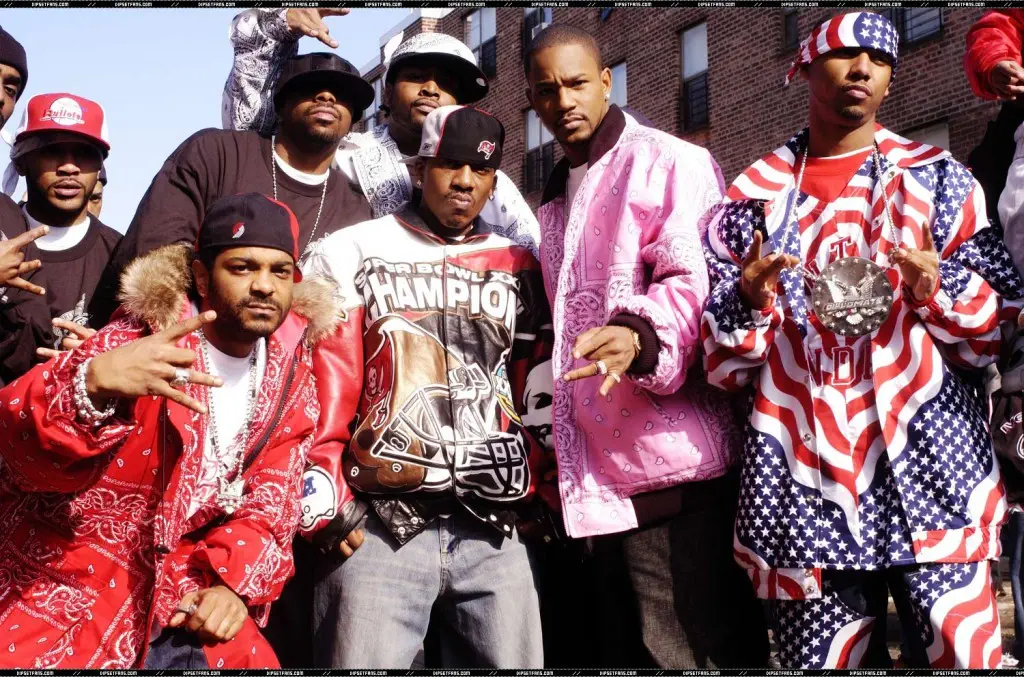 Clothing
Reigning Champ Sweatshorts, every time. They're ridiculously comfy. Fuck menswear, pocket squares and all that other stuff sartorial gumf, sweatshorts are ten times cooler. Well, not technically cooler, they make your mancunt (can I say that?) sweat something awful, but I still love them. Shouts to the nice guy in Present London for knocking a tenner off them for me.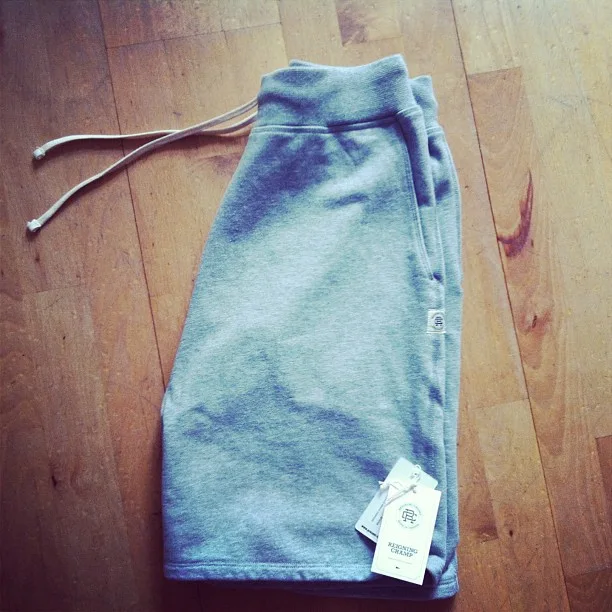 Book
For someone who earns money from writing on the internet (ok, that only happened once), I don't read nearly enough as I should. You can probably tell that from my poor grammar and excessive swearing. The last book I read was Anthony Bourdain's Kitchen Confidential; that was ace. Then again, I would say that, I'm a bit of a Bourdain fan-boy. Who doesn't love a former smack-head turned millionaire?!
Art
I find most art that "streetwear peoplez" are supposed to like to be pretty uninspiring. That said, there are a few people, mostly Black Lodges peeps, who's work I love. Guys such as Dave White (more so his Native Indian paintings than his trainer paintings) and Sheone do some pretty amazing stuff. I'm going to go for Andrei Molodkin, he's a Russian conceptual artist. I first read about him in some magazine a while back, which was full of black and white pictures and tasteful nudes. He did this amazing portrait of George Bush with biros. The idea was that you take a ballpoint pen, exploit it and then you don't need it anymore.
So, he used 2,750 ballpoint pens on this portrait, which corresponded to the number of US troops killed in Iraq. Stuff like that, which goes beyond being aesthetically pleasing, is brilliant.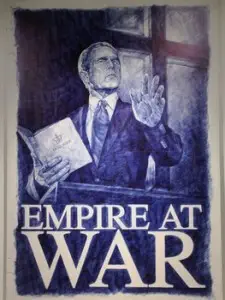 Something else
Check this out. The fact that "The World's Greatest Democracy" are guilty of some of the most blatant human-rights abuses and continue to hold people who have been cleared for release is a disgrace.
http://www.standfastforjustice.org
Sorry to get all political, no one really wants to hear that on a website about jackets and that.