Got my hands on a pair of these last week. Or should I say I put my feet in a pair?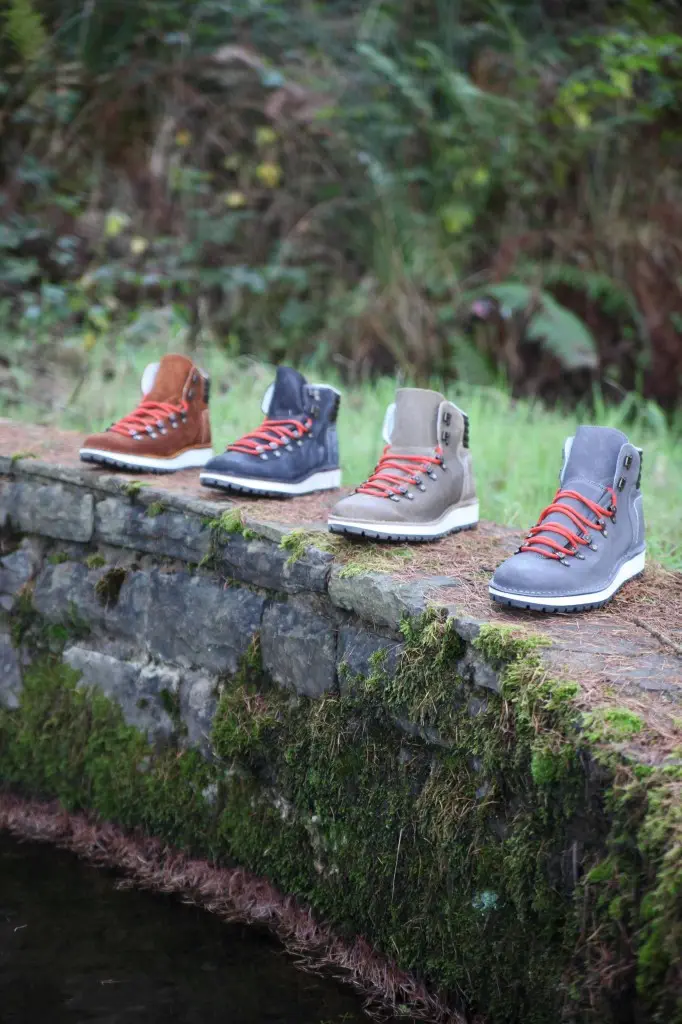 It was the ones second from right, if you're taking notes. Boots like this have risen in popularity this last few years, you'll have noticed. Having been through the likes of Danner Mountain Light, Thorogood and seen about 20+ other styles via work, these rate really well. Priced significantly lower than Fracap and Diemme they're up there with both. The sole is certainly better than the smooth waffle thingy I had on some Fracaps I bought and quickly moved on after unintentionally skating my way to the shop last winter. The suede is also surprisingly good. It's rare that you find nice soft suede on footwear these days, certainly for under £250.
They're handmade in a dead old Portugese factory apparently. There's brass eyelets, padded ankles, the whole works. You might not want to go running through frozen streams in them, but if you did they'd stand up to that kind of punishment.
Anyway, can't recommend these enough. Pound for pound they're up there with any of the heavyweights of the more established brands. Get some from Pavilion Clothing, Oliver Spencer or Number Six.