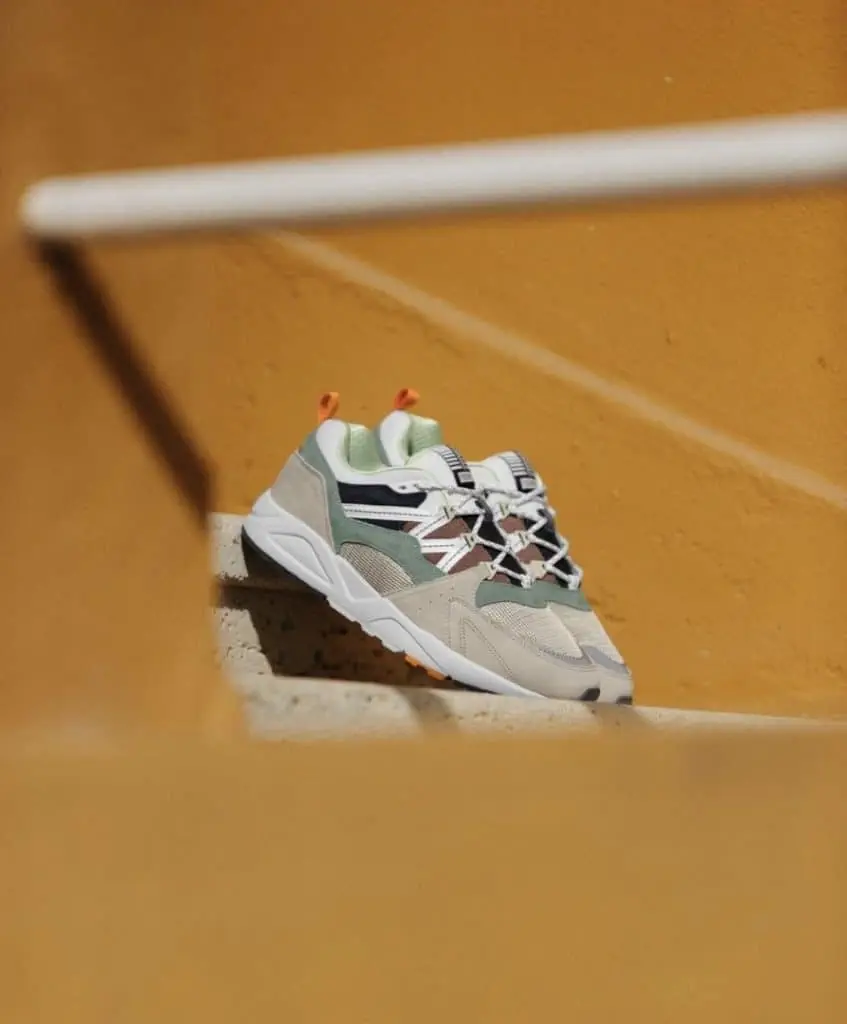 Jet Black, Asparagus Green and India Pink sound like an eccentric trio of superheroes. If that's what they are, their super power would be the ability to wear really nice technical lifestyle trainers like Karhu.
There isn't much we can say about the famous Finnish footwear brand that we haven't already said. Their history is well documented here on these pages and indeed elsewhere. Their story of stripes involves another famous footwear protagonist, but they're much more than the brand adidas could have been.
Their Fusion 2.0 model comes in the aforementioned colour schemes, which themselves warrant further inspection. Rather than just simply refer to black, green and pink, the evocative references add a layer of interest that at the very least, piques my interest.
With the clocks having jumped forward, it's time to up your trainer game and put your own best foot forward too.
See all Karhu at Fresh Store now.